Byram Healthcare's Diabetes Care Solutions are tailored to meet the needs of you and your patients living with diabetes.  We offer the latest technology in diabetes products, which allows your patients to experience the benefit of managing their diabetes with greater ease and comfort.  New Continuous Glucose Monitors, Insulin Pumps, and Blood Glucose Meter technologies provide new and more appealing ways to remain compliant with your diabetes care direction. 
The Byram Healthcare Diabetes Center of Excellence focuses on providing market leading customer service to you and your patients.  Our customer service specialists have extensive product and insurance knowledge and are skilled at answering your questions, making ordering as easy and reassuring as possible.  Our customized programs are designed to support our customers and their clinical partners every step along the way.  We work closely with our healthcare professionals, insurance companies, product manufacturers, and caregivers to help improve our customers' health.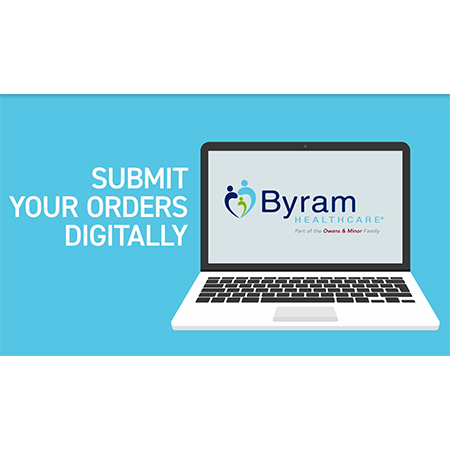 e-Prescribe Diabetes Supplies
You can now e-prescribe diabetes supplies through Byram Healthcare using DMEscripts and Parachute Health e-Ordering portals.
No more faxing prescriptions & orders
Less rework when submitting patient supply orders
Real-time order status & delivery updates
No cost to use these programs.
To learn more, watch videos and enroll in Parachute Health and DMEscripts e-ordering portals today!
Managed Care
Byram Healthcare is contracted with hundreds of managed care plans. We will work with you and within guidelines of the managed care plan to provide appropriate quantities of supplies your patients need.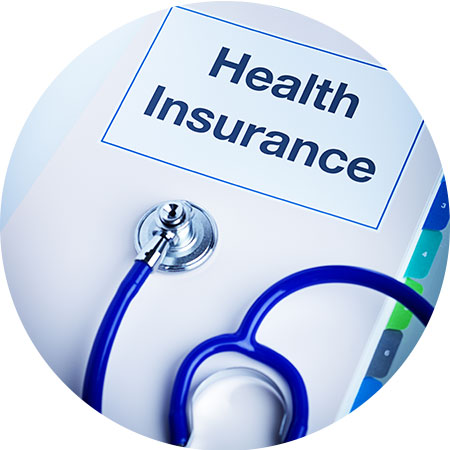 Medicare Advantage Plan
We can also help if your patients have a Medicare Advantage Plan through a private insurance company and they are using that Advantage Plan to obtain their diabetes testing supplies. Byram Healthcare can provide all necessary insulin pumps, pump supplies, Continuous Glucose Monitors supplies, and diabetes testing supplies to patients who have these Medicare Advantage Health Plans. All supplies are shipped directly to their homes at no additional cost.
If you have patients who have traditional Medicare coverage for their diabetes test strips, and they need to obtain their products from a provider participating in Medicare's competitive bid; we can help them find the right provider.
Online Reordering
We also offer your patients the convenience of refilling prescription through MyByramhealthcare.com, our easy to use online ordering system. This allows your patients to refill their prescriptions 24 hours a day, 7 days a week whenever it is convenient for them.
Mobile App Reordering
Ordering just got even easier for current Byram Healthcare customers. They can download the free app to their preferred iOS and Android devices today and manage their Byram Healthcare account with the highly rated mybyram mobile app. It's easy to enroll and even easier to use.
Effective April 16th, 2023, CMS has published the new LCD Criteria when Prescribing Continuous Glucose Monitors (CGM) to Medicare Patients
You can get Medicare coverage for therapeutic CGM if you:
Have type 1 or type 2 diabetes.

Use insulin (any kind).

Don't take Insulin but have problematic hypoglycemia events.
Based on the new LCD guidelines for Medicare patients, more of your patients may qualify and benefit from CGM Therapy. To Be Eligible for Coverage of a CGM, the beneficiary must meet ALL of the following Initial Coverage Criteria 1 -5*:
1. The beneficiary has diabetes mellitus (Refer to the ICD-10 code list in the LCD-related Policy Article for applicable diagnoses); and,
2. The beneficiary's treating practitioner has concluded that the beneficiary (or beneficiary's caregiver) has sufficient training using the CGM prescribed as evidenced by providing a prescription; and,
3. The CGM is prescribed in accordance with its FDA indications for use; and,
4. The beneficiary for whom a CGM is being prescribed, to improve glycemic control, meets at least one of the criteria below:
1. The beneficiary is insulin-treated; or,
2. The beneficiary has a history of problematic hypoglycemia with documentation of at least one of the following (see the POLICY SPECIFIC DOCUMENTATION REQUIREMENTS section of the LCD-related Policy Article (A52464)):
Recurrent (more than one) level 2 hypoglycemic events (glucose <54mg/dL (3.0mmol/L)) that persist despite multiple (more than one) attempts to adjust medication(s) and/or modify the diabetes treatment plan; or,

A history of one level 3 hypoglycemic event (glucose <54mg/dL (3.0mmol/L)) characterized by altered mental and/or physical state requiring third-party assistance for treatment of hypoglycemia
5. Within six (6) months prior to ordering the CGM, the treating practitioner has an in-person or Medicare-approved telehealth visit with the beneficiary to evaluate their diabetes control and determined that criteria (1)-(4) above are met.
Refer a Patient
Byram has several options to make it easy for you to refer a patient.