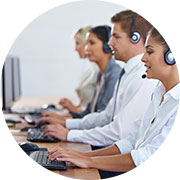 Order Reminders
We know that life is busy and offer a choice of a reminder call, e-mail or text message to help you maintain enough supplies to manage your diabetes.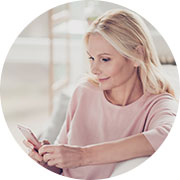 Specialized CGM Team
Our specialized CGM team is available to guide you through questions you may have concerning Continuous Glucose Monitors and supplies and insurance coverage.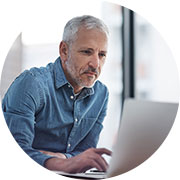 mybyramhealthcare.com
Mybyramhealthcare.com provides you with a convenient online reordering platform that is available 24 hours a day, 7 days a week to meet your schedule.
Continuous Glucose Monitors
Byram's Diabetes Center of Excellence has extensive experience assisting you navigate through insurance coverage and questions you may have about Continuous Glucose Monitoring products.  We work to maximize your benefit coverage while minimizing your out-of-pocket expenses.  
We carry Continuous Glucose Monitoring Systems from the following manufacturers:
Diabetes Blood Glucose Monitors
Blood glucose testing provides people with diabetes a quick measurement of blood glucose levels at a current given time.  Whether Type 1, 2 or Gestational Diabetes, blood glucose readings are an important factor in managing diabetes and learning about the impact of medications and food.  The incredible technological advances with blood glucose meters and strips simplify the process and decreasing discomfort of blood glucose testing.  Byram Healthcare is a national leading provider of diabetes testing supplies and we provide state-of-the-art blood glucose meters and strips.
We carry Blood Glucose Meter Systems from the following manufacturers:
Presto
Contour Next
Dario
OneTouch® Verio Flex
Trividia
Accu-Chek®
Other major brands