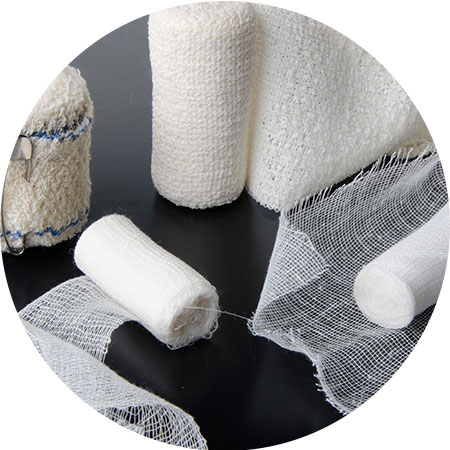 Traditional Woundcare Dressings
Traditional wound dressing products are used most often as primary or secondary dressings to protect the wound from contamination. These products include gauze, lint, plasters, bandages (natural or synthetic), and cotton wool.
Common types of traditional wound dressings include:
Bandages
Body Netting
Cohesive Wraps
Composite Dressings
Impregnated Gauze
Gauze
Non-adherent Dressings
Advanced Wound Dressings
Advanced wound dressings are typically prescribed by clinicians after a visit to a doctor or hospital. The benefits of using advanced wound dressings include shortened heal time, optimized drainage and reduced risk of infection.