Discussing Your Patient's Incontinence
The first conversation you have with your patient about managing their incontinence can set the tone for all future interactions. Here are a few tips to help make that conversation easier for both of you.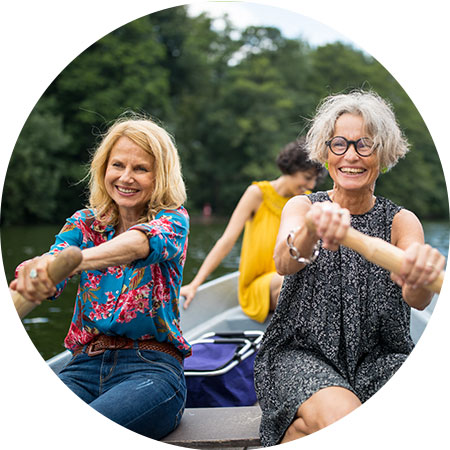 Let Them Know It's Common
It's helpful to let your patient know that leaks are not a disease. They affect around 25 million Americans, and as many as 1 in 4 women experience bladder leaks every year.
Use Comfortable Vocabulary
Incontinence is not a word everyone is familiar with or comfortable using right away. In the beginning of discussions, use phrases like "leaks" or "loss of control," and ask if they wear pads for bladder leakage. Pay close attention to their responses and use the same language they do in order to set them at ease. Always be mindful of their feelings, and empathize with their experiences whenever you can. Don't blame them for not taking action or seeking a solution. Your patient will be more open to discussion if they feel understood and respected.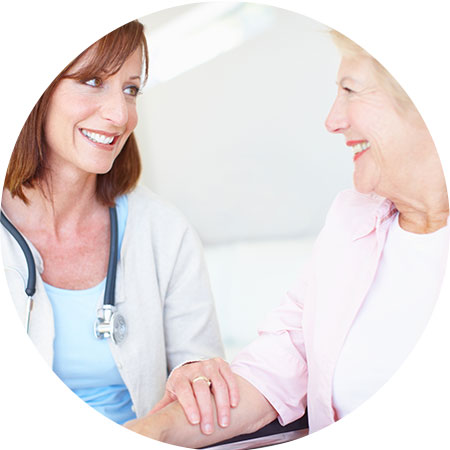 Behavioral Changes to Suggest
Visiting the Bathroom Even When They Don't "Have" to Go
Your patient will experience fewer leaks and sudden urges throughout the day if they visit the bathroom regularly to empty their bladder, even when they don't "have" to go.
Keep a Bathroom Diary
Suggest that your patient start keeping a Bowel and Bladder Diary to track their bathroom habits and leakage episodes. This diary can help you assess their symptoms.
Pelvic Exercises
Educate your patient about Kegel exercises. These exercises can help strengthen the pelvic floor muscles that support the bladder.
Changes in Diet
Foods that are diuretics – like morning coffee or afternoon soda – could be placing a lot of unnecessary stress on the bladder by increasing the production of urine, which can lead to more frequent leaks. Consuming fiber is extremely important, as it contributes to improved bowel habits.
Medication
As you know, when it comes to incontinence, some medications improve symptoms while others just make them worse. Ask your patient about their current medications to determine the effects on their bladder control.
Surgery
As you know, surgery is by no means necessary to improve bladder control, but if your patient is curious, give them straight answers. Make sure they understand the benefits and risks before pursuing surgical treatment.
Refer a Patient
Byram has several options to make it easy for you to refer a patient.