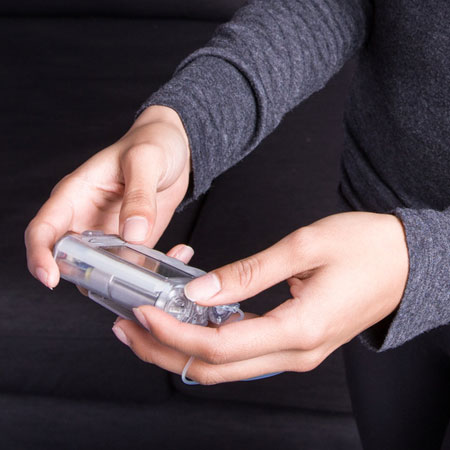 Center of Excellence Specialists
Our Diabetes Care Specialists have in-depth product and reimbursement knowledge.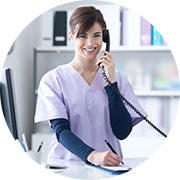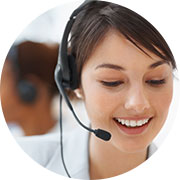 Reimbursement Expertise
Our Diabetes Specialists can help answer your questions  concerning your coverage.
Educational videos - Living with Diabetes
Diabetes
There are 30.3 million Americans with diabetes with 23.1 million being diagnosed. Diabetes is caused by the body's inability to produce or effectively utilize the hormone insulin. This inability prevents the body from adequately regulating blood glucose levels. Glucose, the primary source of cell energy, must be maintained at certain concentrations in the blood in order to permit optimal cell function and health. In people with diabetes, blood glucose levels fluctuate between very high levels, a condition known as hyperglycemia, and very low levels, a condition known as hypoglycemia.
Travel Tips
The American Diabetes Association recommends that you see your physician before you travel and have a medical exam prior to a long trip to ensure you have your diabetes under control. You should also ensure that your immunizations are up to date at least 30 days prior to your trip.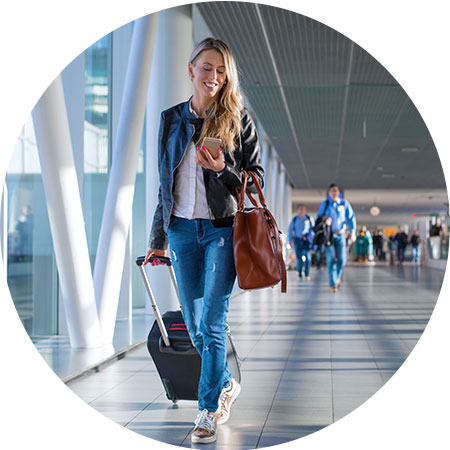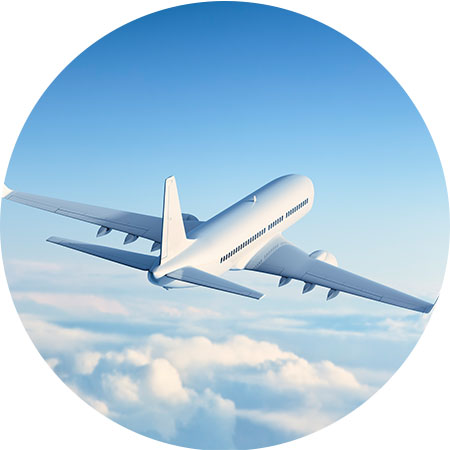 The Transportation Security Administration offers a helpline to assist travelers with disabilities and medical conditions. TSA Cares can be reached toll free at 1-855-787-2227 prior to traveling with questions about screening policies, procedures and what to expect at the security checkpoint.
Diabetes Emergency Preparedness
Managing diabetes is a full-time obligation, and that responsibility does not decrease in emergency situations. Diabetes management becomes even more difficult in the events leading up to and during emergency scenarios. The American Association of Diabetes Educators recommends the Diabetes Disaster Response Coalition (DDRC) Patient Preparedness Plan. (www.diabetesdisasterresponse.org). It is recommended that people with diabetes store at least a week's worth of diabetes supplies. The supplies you store depends on your individual diabetes management plan, but could include oral medications, insulin, syringes, extra batteries for your insulin pump and/or blood glucose meter and a rapid-acting source of glucose. You should place these items in a specifically marked container that is easy to find in an emergency situation. It is also highly recommended that easily recognizable medical identification be worn to alert others, including emergency personnel, so they can recognize and care for your specific medical needs.
Helpful Resources
People living with diabetes, their family members and caregivers will find a great deal of useful information on the below websites that will help guide them through their personal diabetes journey.
American Diabetes Association (www.diabetes.org)
Juvenile Diabetes Research Foundation (www.jdrf.org)
Commonly recommended tests that help manage diabetes:
• A1C. An A1C test is an average blood glucose reading over the past two to three months. The ADA recommends an A1C test at least twice a year.
• Blood Pressure. Blood pressure should be checked every visit to your primary care doctor as high blood pressure is recognized as a considerable risk factor for cardiovascular disease.
• Cholesterol. Diabetes increases the risk for heart disease and checking your cholesterol during your annual exam is recommended and more often if cholesterol levels are high.
• Foot exam. The American Podiatric Medical Association states that 50% of all people with diabetes will lose feeling in their lower extremities and their feet. The ADA recommends a complete foot exam on each office visit. Your feet will be checked for calluses, infections, sores, and loss of feeling.
• Eye Exam. High blood glucose levels can damage the blood vessels in your eyes and it is important to have an annual eye exam. The test will check for early signs of glaucoma, cataracts, and diabetic retinopathy, thus giving you and your physician the insight to preserving your vision.
• Kidney test. This test measures microalbuminuria (protein in your urine). This presents as albumin (main protein in blood) leaking into your urine. Early detection and treatment can help prevent kidney damage and failure. This test is recommended at least once a year and is conducted by your primary care physician.
• Dental exam. A regular dental exam can help identify gum disease, another complication of diabetes which can cause infections and other health issues. It is recommended to see your dentist every six months for a regular cleaning.