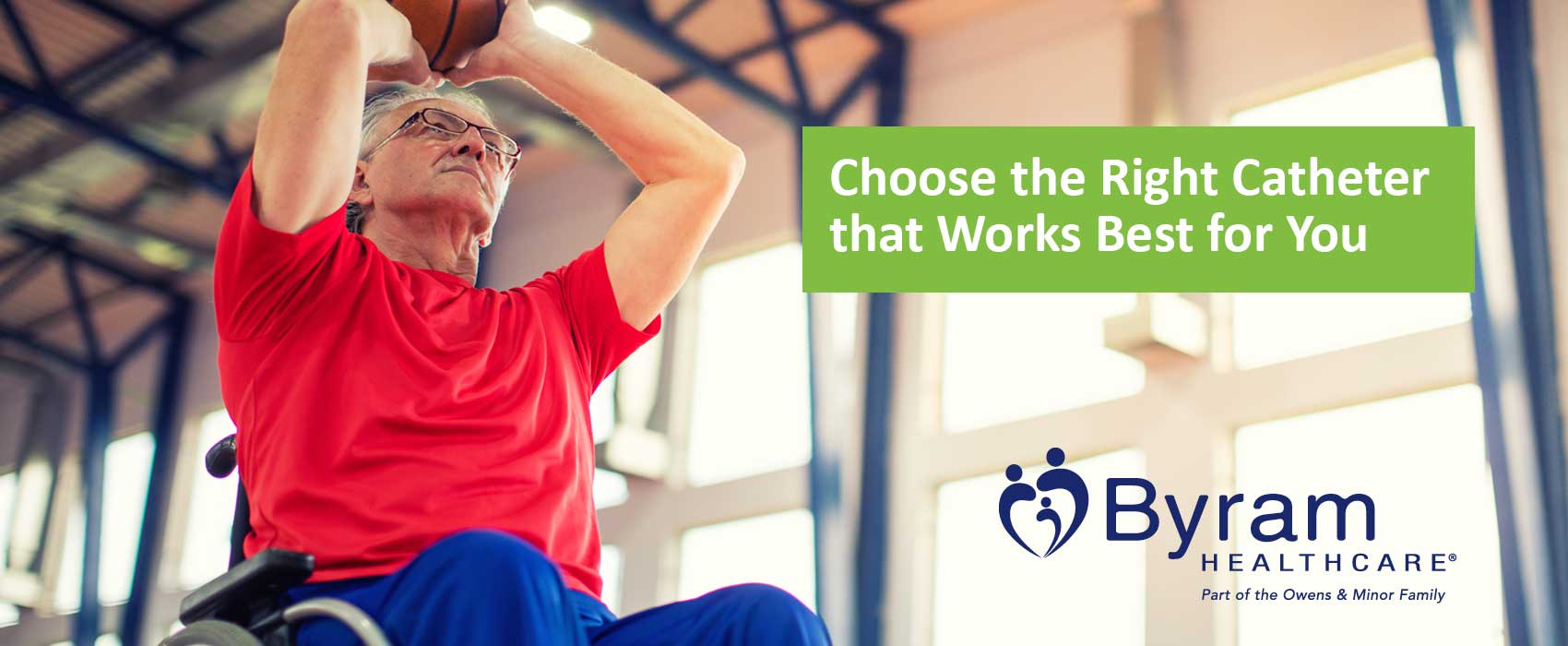 Covered by Medicare, Medicaid and most Insurances Hydrophilic catheters are covered the same as any other catheter
We Make Choosing the Right Catheter simple and affordable!
Our experienced customer service team and clinical staff will work with your doctor to help choose the catheter that's best for you
Byram is a contracted provider covering 260+ million lives. Our broad in-network coverage provides a better financial experience with lower, in-network co-payments and deductibles
We verify your insurance and work with your doctor to collect the necessary paperwork
We Provide You Access to All Major Brands
Types of Catheters 
Straight Tip Intermittent Catheters
A good choice for most people. People with an unobstructed pathway to the bladder can use this type of catheter.
Coude Tip Intermittent Catheters
Has a curved tip which is ideal for people who have trouble inserting a straight tip catheter due to an enlarged prostate, ureteral narrowing or scar tissue.
Closed System Catheters
Closed system offer a "touchless" insertion process which keeps contamination from being introduced into the urethra.
Hydrophilic Catheters
Have a slippery coating that is activated by moisture, usually water or saline that is included with the catheter. This allows for smooth insertion of the catheter without the use of a lubricating gel.
*On New Intermittent catheter patients with valid prescription and supporting documentation.