August 29,2023 |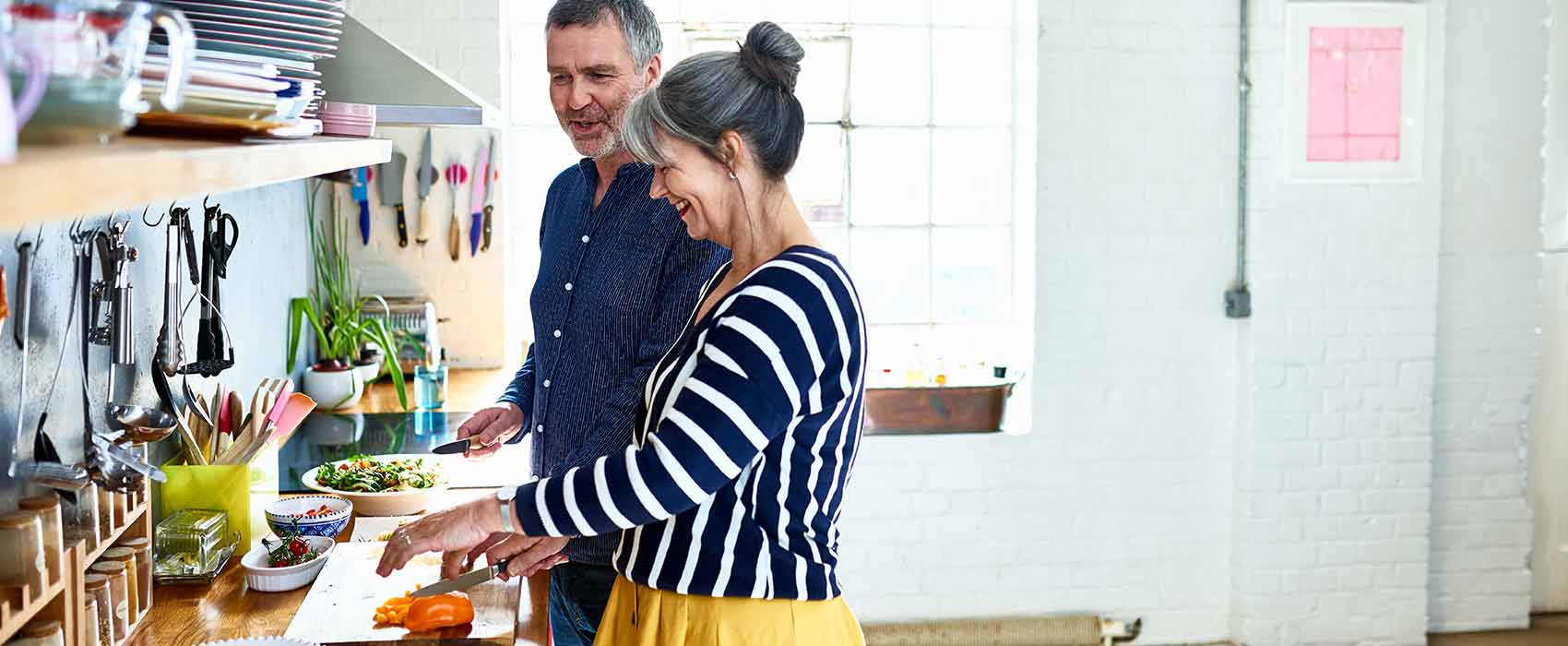 Diabetes is a chronic condition that occurs when the body cannot regulate blood sugar levels properly. Although there are several different types, the most common ones are type 1 diabetes and type 2 diabetes. While each varies slightly, it's still important to monitor food intake, get plenty of exercise, regularly check your blood sugar, and administer medications as needed. This can take a lot of work, but it doesn't mean you have to eat plain chicken and broccoli for the rest of your life. Here, we'll go over important information regarding sugar and a few highly rated diabetes-friendly desserts you can enjoy stress-free.
The Relationship Between Sugar and Diabetes
Contrary to popular belief, sugar does not cause diabetes. However, too much sugar can increase your risk of developing the disease. Consuming excess sugar can lead to weight gain, higher rates of inflammation, and a decreased insulin response, all of which are risk factors for type 2 diabetes. As time passes, all of these factors can lead to the onset of prediabetes, which can then develop into type 2 diabetes. If you're living with diabetes, these can make your condition worse and increase the risk of diabetes-related complications.
The Importance of Reading the Label
One of the most important things to do when living with diabetes is to understand how to evaluate the safety of your food. This means learning how to read labels and understanding which ingredients should be avoided. Whether you're baking your own diabetes-friendly desserts at home or looking for a store-bought alternative, take the time to look at the ingredients on each product you purchase. Although many products today are labeled "sugar-free," that doesn't mean they're 100% safe for people with diabetes. In fact, products can legally be labeled as sugar-free as long as each "serving" has less than 0.5 grams of sugar. The problem is that many of these serving sizes are far smaller than you'd expect. What someone may eat could be equivalent to four or five servings. So, take the time to look at these things and determine whether the serving size is actually healthy or simply acting as a marketing tactic.
The same idea applies to fat-free products. Although we've been told that fat makes you fat, it's not entirely true. Healthy fats are crucial to your body's overall function and efficiency. The real culprit of fat gain is sugar. Unfortunately, removing fat from many foods causes them to become bland and unappetizing. Then, manufacturers will add sugars to replace the flavors lost by fat. When living with diabetes, a few extra grams of fat are preferred to a few extra grams of sugar, so try to be mindful of that.
Delicious Diabetes-Friendly Desserts
Since so many ultra-processed foods come filled with sugar, preservatives, and unhealthy additives, the best way to manage your diabetes is to cook some food yourself. Many people think that this means eating strict, diabetes meal plans that have no flavor or variety. That's simply not true. Diabetes-friendly meals can be flavorful, exciting, and satisfying. Plus, although it's important to monitor your sugar intake when living with diabetes, there are still plenty of ways to satisfy your sweet tooth. For some great ideas, consider some delicious, easy-to-make diabetes-friendly desserts. Just remember, the key to diabetes management is moderation, so save these recipes for when your sweet tooth kicks in or for special occasions.
Sugar-Free Chocolate Chip Cookies
If you're craving a classic dessert, but don't want to indulge in all of the sugar, consider trying these sugar-free chocolate chip cookies. They swap out granulated sugar with the granulated erythritol equivalent, making them better for blood sugar management and stability. The key is using a granulated equivalent to maintain the consistency of chocolate chip cookies. As a result, one cookie is about 90 calories with 0 grams of sugar and 6 grams of fat. You can find the recipe here.
Peanut Butter Chocolate Chip Cookies
Try these peanut butter chocolate chip cookies if you're looking for another super easy diabetes-friendly dessert. They can be whipped up at a moment's notice with only five ingredients. Although the recipe does call for light brown sugar and semisweet chocolate chips, the primary ingredient is smooth, natural peanut butter. Try to find sugar-free options to make these cookies even more diabetes-friendly. Each cookie has about 80 calories, 4 grams of sugar, and 5 grams of fat. You can find an example of the recipe here.
Sugar Cookies
If you want something a little more classic, you can bake a batch of soft sugar cookies. With a sugar substitute, each serving has 62 calories and 4 grams of sugar. These are a great option when you want to please everyone at an event without feeling guilty for indulging. You can find the full recipe here.
Flourless Chocolate Cookies
Cookies are a great diabetes-friendly dessert because you can choose from so many different options. If you're looking for something a bit more decadent than the previous recipes, consider this flourless chocolate cookie option. Instead of flour, they rely on whipped egg whites and unsweetened cocoa powder. Plus, these cookies are dairy free so that they can be enjoyed by everyone! Each cookie is about 67 calories with 11 grams of sugar and 2 grams of fat. You can find the full recipe here.
Brownie Cookies
These brownie cookies are our final example of a diabetes-friendly dessert in cookie form. These are super easy to make and carry the flavor of rich, fluffy brownies. When you follow this recipe, each cookie has about 37 calories, 4 grams of sugar, and 1 gram of fat.
Greek Yogurt Bark
Greek yogurt is extremely versatile, low in added sugar, and filled with high-quality protein. This makes it a great diabetes-friendly dessert, snack, or recipe substitution. One great option is to create Greek yogurt bark, a super easy diabetes-friendly dessert that can be personalized to your tastes. All you need to do is spread out some sugar-free Greek yogurt on a piece of parchment paper, add some healthy toppings (i.e., fruit, coconut, sugar-free chocolate chips), and freeze. Full fat works best here, but feel free to experiment. An example of this recipe can be found here.
Crispy Peanut Butter Balls
Another popular diabetes-friendly dessert is a crispy peanut butter ball. With only four simple ingredients, this recipe provides you with bite-size desserts that will satisfy your sweet tooth without causing extreme spikes or dips in your blood sugar levels. They're sweetened naturally with pure maple syrup, but this can also be substituted for agave or honey. You can find the recipe for this fast and simple dessert here.
Banana Nice Cream
If you're more of an ice cream person, don't worry—we have a diabetes-friendly version of that as well. All you need is a few frozen bananas and a dash of unsweetened almond milk (or any unsweetened milk or milk alternative you'd like). Then, simply blend together in a food processor and enjoy immediately! You can add in a few toppings like natural peanut butter, unsweetened chocolate chips, or walnuts to create a Ben & Jerry's knock-off, or enjoy it plain. For other flavors, try using the same process with different fruits.
Chocolate-Fudge Pudding Cake
When you want a diabetes-friendly dessert with a comforting twist, try this chocolate-fudge pudding cake. With sugar substitutes and complex flavors, this creamy, rich dessert will leave you satisfied without dangerously spiking your blood sugar levels. Each serving has about 162 calories, with 6 grams of sugar and 7 grams of fat. You can find the full recipe here.
Apple Crisp
Our final diabetes-dessert recommendation is this old-fashioned apple crisp. Although the natural ingredients are already low in calories, using a sugar substitute can make it even more diabetes-friendly. You can find the full recipe here.
Living with diabetes can come with several challenges, but that doesn't mean you can't enjoy your favorite foods. With a few substitutions, there are plenty of ways to enjoy diabetes-friendly desserts that are full of flavor. In addition to modifying your diet, it's important to take a proactive approach to your health and monitor your blood sugar levels. You also need to work closely with your doctor to create an effective diabetes management plan. To help, Byram Healthcare has a range of diabetes management supplies. We also offer diabetes support and educational materials to give you everything you need for comprehensive care.