Easy Ordering Options
Phone:1-877-90-BYRAM (1-877-902-9726)
If you are interested in becoming a Byram customer, just give us a call and follow the prompts. We will be happy to assist you in setting up your Byram account. If you prefer, simply click on the JOIN TODAY! button below, complete and submit the form. A customer service representative will contact you to complete your enrollment.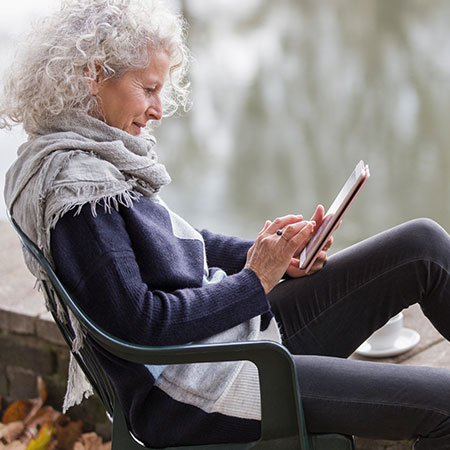 Reorder Supplies Online
Byram customers can easily reorder medical supplies by enrolling in mybyram. With mybyram, you can reorder your supplies, update your account information, view your order history, download or print your invoices and securely make payments.
Reorder Now
mybyram Mobile App
The mybyram mobile app offers the convenience of placing orders for your medical supplies, managing your insurance and physicians information, make payments and so much more! The highly rated app is available for both Apple iOS and Android smart phones and tablets. Learn how simple it is to enroll and use the mybyram app.
Download Now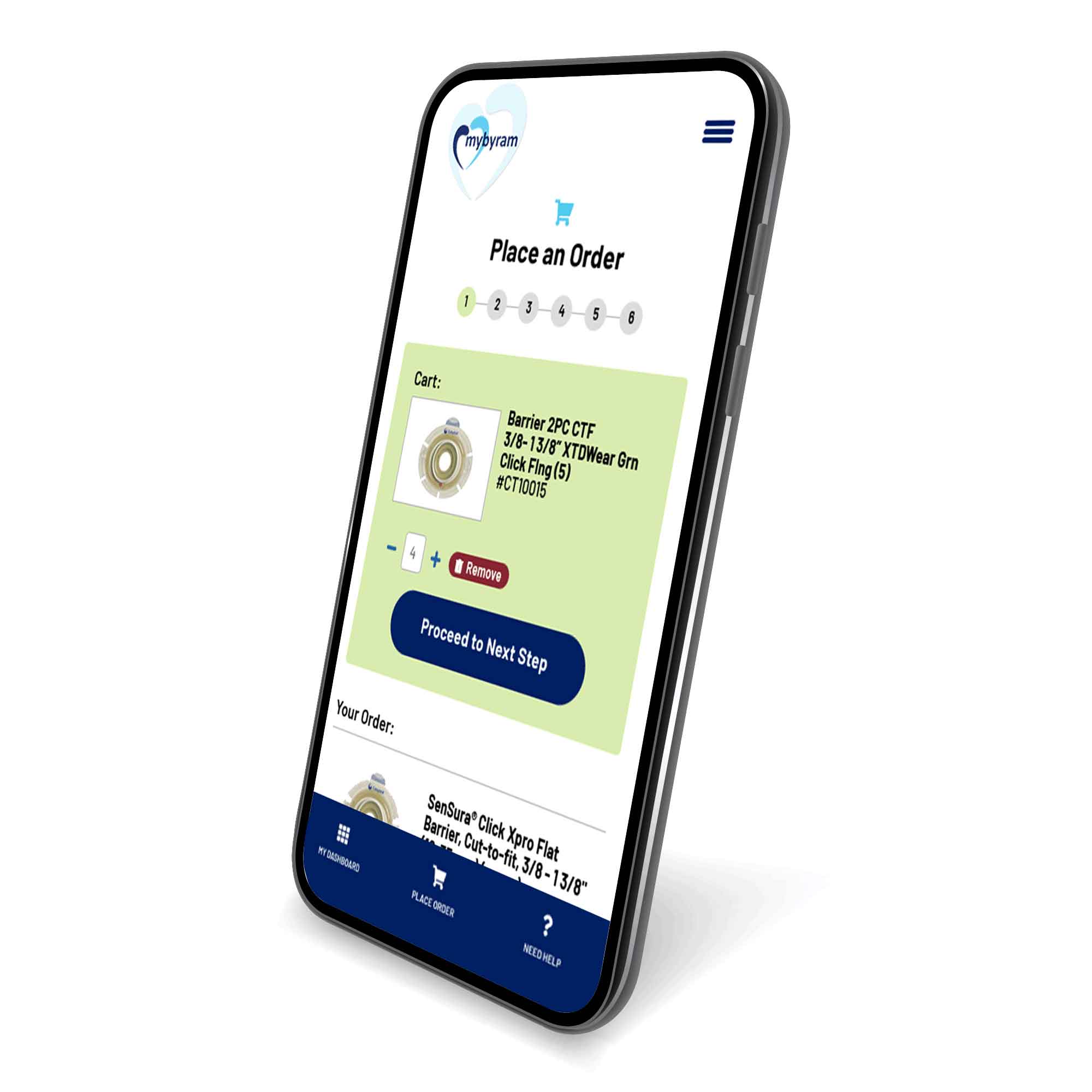 Order Reminders
Byram offers peace of mind working with you and your healthcare professional to ensure you get the supplies you need according to your care plan. Our customer care team will remind you when it is time to reorder. You will receive reorder reminders from us at least 10-15 days before your next order is due.
There are a number of ways we are able to contact you to remind that your next order is due. This includes Texting, Email, Automated Phone Call and a Customer Service Phone Call. You may choose which method(s) you prefer by alerting our Customer Service Team. We request your email address and cell phone number to improve your service. We will never sell or distribute your email address or phone number outside of Byram. 
Order Instructions
Online Ordering
After your first order is placed with Byram you will be sent an email to enroll in mybyram for easy reordering online. Just click the link in the email. Your account number will pre-populate, and you will be asked to set up a password. Once enrolled you can easily place your reorders.
mybyram Mobile App
Ordering just got even easier for current Byram Healthcare customers.
Download the free app
to your preferred iOS and Android devices today and manage your Byram Healthcare account with the highly rated
mybyram mobile app
. It's easy to enroll and even easier to use.
Text Messages
By providing your mobile number, you may be eligible to receive a reorder reminder by text message. Your next order may be placed via the text message you receive. We will require your mobile number to activate this.
EZ Refill Supply Orders
You may qualify to have your supply order automatically refilled through our EZ Refill program. With our EZ Refill Program, our system alerts us when your next order is due and ships it to you automatically. There's no need to call! We will place a reminder call to you about 10 days before your upcoming supply order is ready to ship.
If at any time you would like to change your order or cancel for any reason, simply call us before the order ships and we can make any changes. If you need your supplies prior to your ship date, please contact us and we can arrange that also. You may enroll in EZ Refill online through your mybyram account, or just give us a call.
90-Day Supply Orders
You may signup for 90 Day supply orders through your
mybyram
account, or just give us a call.