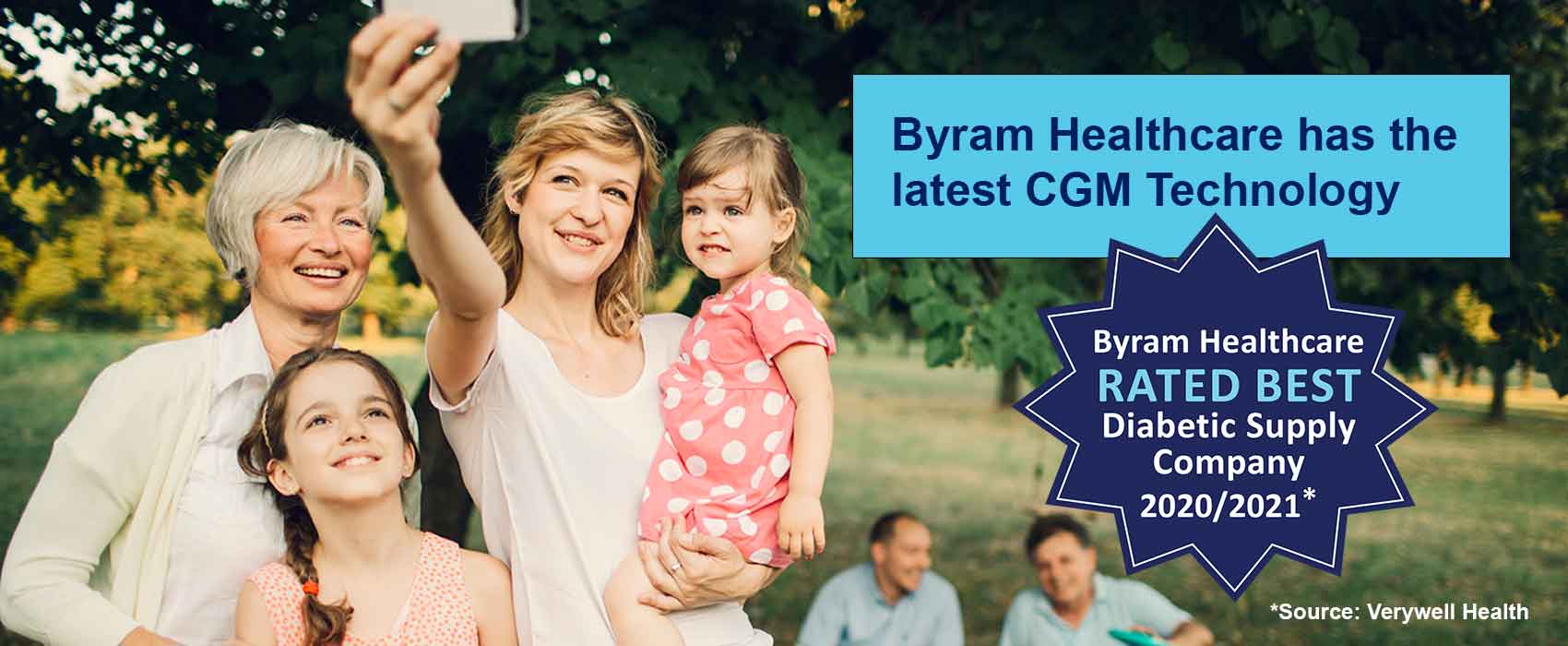 Get your Continuous Glucose Monitor and supplies from Byram Healthcare
As a national leading supplier of Continuous Glucose Monitoring products, Byram Healthcare delivers best in class customer service and the latest CGM technology. We carry continuous glucose monitor sensors and transmitters for the following devices:
Dexcom G6

®

Abbot FreeStyle Libre 14-Day
Medtronic Guardian

TM

Connect
Senseonics Eversense®
We work closely with your healthcare professional and insurance companies to make ordering easy and the delivery process quick and simple. Our customer service teams are product and reimbursment experts and will provide you with a positive customer experience. We offer a variety of CGM products for you to choose from to best fit your lifestyle and personal needs.
Medicare Patients
Byram Healthcare is a Leading Provider of Continuous Glucose Monitors For Medicare Patients, Including Dexcom G6® and Freestyle Libre
Diabetes Supplies
Byram Healthcare is a Top National Provider of the Latest Insulin Pump and Blood Glucose Monitoring Supplies