The Byram Difference - Convenience, Affordability and Choice™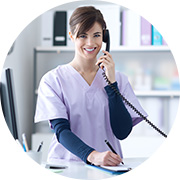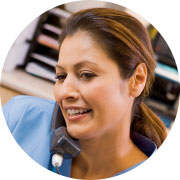 Caring Touch at Home™
Our Caring Touch At Home™ Provides clinical support, education and easy ordering options.
Caring Touch At Home™ Program
Our Caring Touch At Home™ Program provides support and a wide selection of high quality products delivered discreetly to the home. It includes:
Easy Reordering through
mybyramhealthcare.com
Discreet shipping to your home
Your choice of reminder
calls, texts or e-mails
Our Diabetes Center of Excellence is focused on providing you the highest level of support and customer service to meet your diabetes care needs with the products your physician prescribed. Our diabetes specialists are well trained on the latest CGM technology such as the Guardian Connect System, Insulin Pump and Blood Glucose Monitor products, as well as insurance reimbursement for diabetes supplies.
We support you through your individual diabetes management journey. Byram Healthcare's customer service specialists are committed to your satisfaction and are readily available to answer your questions. We work closely with healthcare professionals, insurance companies, product manufacturers and caregivers to help improve our customer's health.
Byram is contracted with hundreds of Managed Care Plans, including Medicare Advantage and Managed Medicaid. We are a leading national provider with access to 80% of covered lives in the U.S.