The FreeStyle Libre 2 CGM System
Track your glucose readings and see trends and patterns for better diabetes treatment decisions*1
No fingersticks required† with Painless*3, one-second scan
Automatically measures glucose readings day and night‡
Unsurpassed 14 day accuracy2 for adults and children§ with diabetes using Real-time glucose alarms#
Use with smartphone app|| or reader¶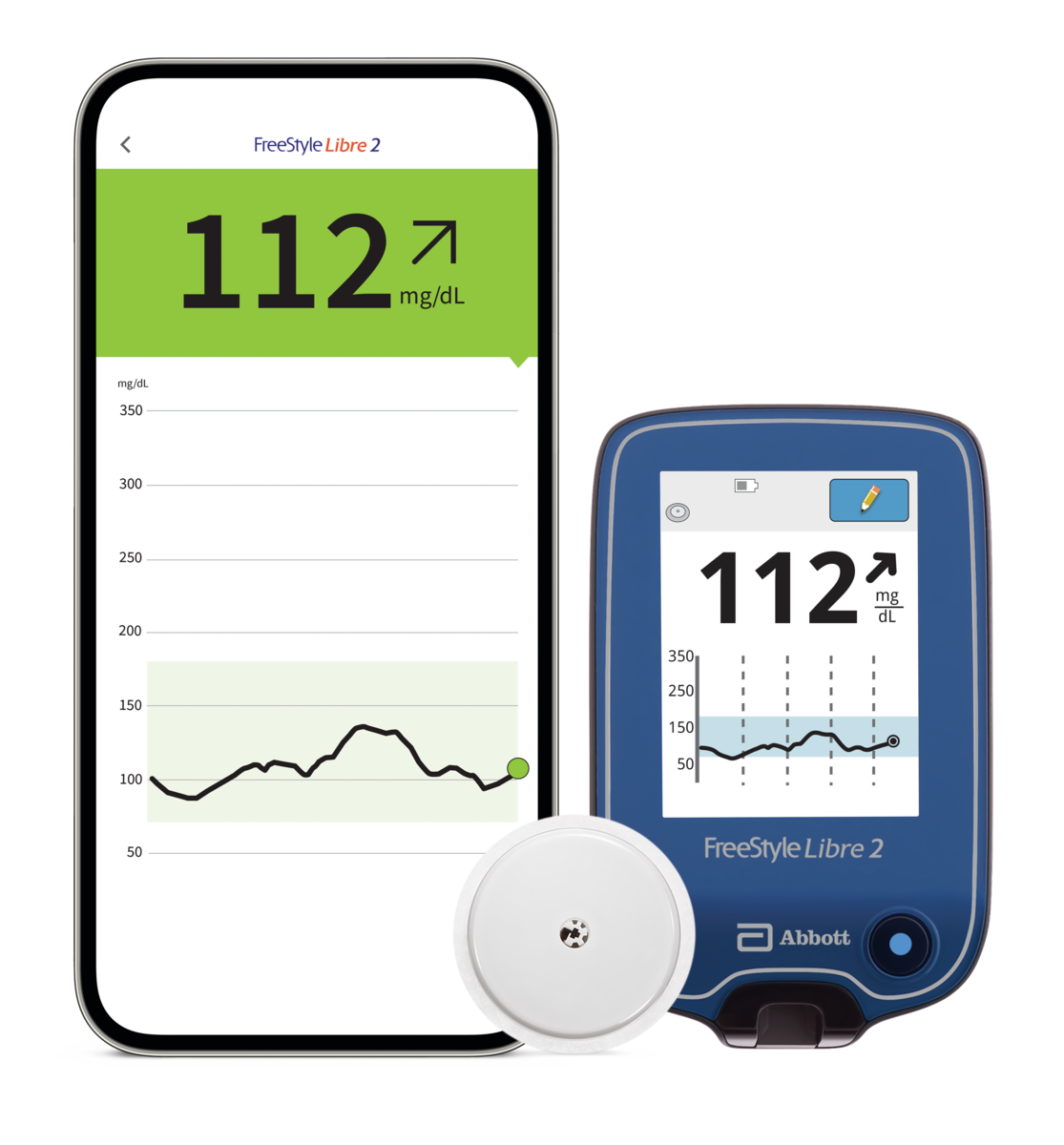 + Smart device sold separately. FreeStyle Libre 2 available to commercial insurance plans. To confirm your coverage and costs, speak with Byram Healthcare and your insurance provider. Deductibles, co-pays, and other conditions apply.
Performance You Can Count On2
Real-time glucose readings are sent every minute to your smartphone‡ and can be viewed with a quick glance§.
Real-time glucose alarms#
do not require scanning.
Alarms# trigger when
glucose readings cross
customized levels.
Patients scan the sensor to
see their glucose reading.
Unsurpassed 14-day accuracy3 for your adult and pediatric patients¶
Patients can expect outstanding alarm# accuracy in the low-glucose
range3, and no fingersticks**  required for insulin dosing, even when
glucose is low, falling, or rapidly changing3.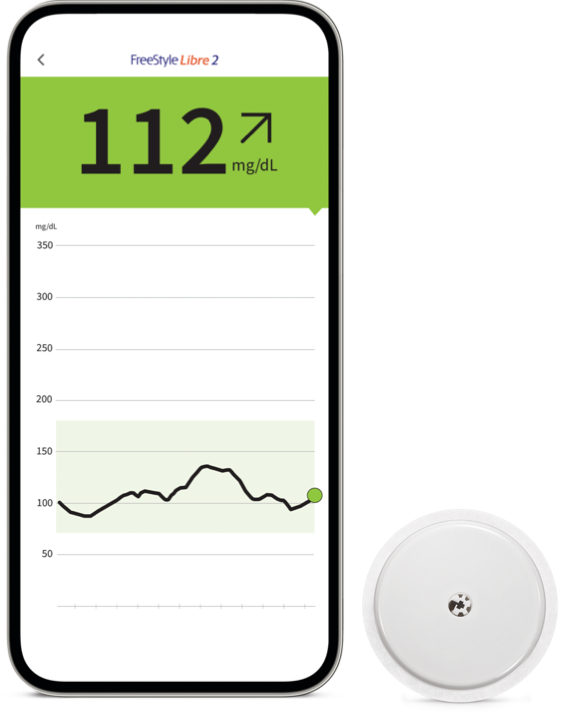 Watch Video on How to Use FreeSyle Libre 2
*Data from this study was collected with the outside US version of FreeStyle Libre 14 day system. FreeStyle Libre 2 has the same features as FreeStyle Libre 14 day system with optional, real-time glucose alarms. Therefore, the study data is applicable to both products. †Fingersticks are required if your glucose alarms and readings do not match symptoms or when you see Check Blood Glucose symbol in the first twelve hours. ‡Based on the sensor being replaced once every 14 days, and scanned at least once every 8 hours. §The FreeStyle Libre 2 system is indicated for use in people with diabetes age 4 and older. #Notifications will only be received when alarms are turned on and the sensor is within 20 feet unobstructed of the reading device. You must enable the appropriate settings on your smartphone to receive alarms and alerts, see the FreeStyle Libre 2 User's Manual for more information. ||The FreeStyle Libre 2 app is only compatible with certain mobile devices and operating systems. Please check our website for more information about device compatibility before using the app. Use of the FreeStyle Libre 2 app requires registration with LibreView. ¶The FreeStyle Libre 2 app and the FreeStyle Libre 2 reader have similar but not identical features. Fingersticks are required for treatment decisions when you see Check Blood Glucose symbol and when your glucose alarms and readings from the system do not match symptoms or expectations.

1. Unger, J. Postgraduate Medicine (2020): https://doi.org/10.1080/00325481.2020.1744393.
2. FreeStyle Libre 2 User's Manual.
3. Haak, T. Diabetes Therapy (2017): https://doi.org/10.1007/s13300-016-0223-6.

Medicare coverage is available for FreeStyle Libre 2 System if the FreeStyle Libre 2 reader is used to review glucose data on some days every month. Medicare and other third-party payor criteria apply. Abbott provides this information as a courtesy, it is subject to change and interpretation. The customer is ultimately responsible for determining the appropriate codes, coverage, and payment policies for individual patients.
Abbott does not guarantee third party coverage or payment for our products or reimburse customers for claims that are denied by third party payors.

Important Safety Information
Failure to use FreeStyle Libre 2 system as instructed in labeling may result in missing a severe low or high glucose event and/or making a treatment decision, resulting in injury. If glucose alarms and readings do not match symptoms or expectations, use a fingerstick value from a blood glucose meter for treatment decisions. Seek medical attention when appropriate or contact Abbott at 855-632-8658 or https://www.FreeStyle.abbott/us-en/safety-information.html for safety info.
The sensor housing, FreeStyle, Libre, and related brand marks are marks of Abbott. © 2023 Abbott. ADC-77159 v1.0