ConvaTec Moldable Technology™ Skin Barriers
THE ONLY THING THAT GETS CUT OUT IS THE WORRY
Cutting out your skin barrier can seem like a task. Making sure you haven't left any gaps that expose your skin to output and creating a seal strong enough to protect from leakage can be stressful.
When you use a ConvaTec Moldable Technology™ skin barrier, you don't have to worry about gaps and a secure seal. Let the patented technology in the skin barrier take care of that.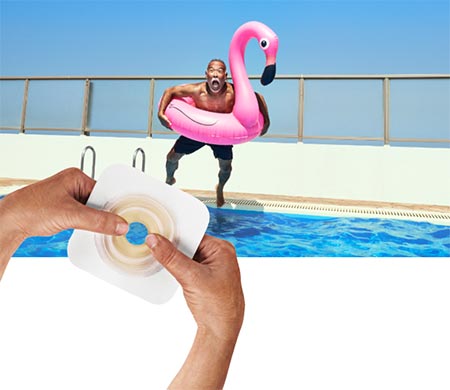 Watch How ConvaTec Moldable Technology™ Makes Everyday Living, Better.
THE DIFFERENCES THAT MAKE ALL THE DIFFERENCE
LEAK-LOCK™ TECHNOLOGY
The first-of-its-kind LEAK-LOCK™ system provides a snug "turtleneck" effect for maximum leakage control. The superior barrier absorbs liquid output and swells around the stoma for ultimate security.
PATENTED REBOUNDING MEMORY TECHNOLOGY™
Patented Rebounding Memory Technology™ molds to your stoma for a custom fit every time, responding and rebounding to size fluctuations.
STAYS ON
Our barriers are made with our acclaimed adhesives, Durahesive® and Stomahesive®, to keep them secure and give you peace of mind.
SHIELDS YOUR SKIN
Our Moldable skin barriers shield your skin. In a clinical study, they are proven to prevent and improve complications of the skin around the stoma¹.

95% of people who started with a ConvaTec Moldable Skin Barrier kept their skin healthy¹.

86% of people who switched to a ConvaTec Moldable Skin Barrier improved their peristomal skin condition¹.
1Maria Teresa Szewczyk, MD, PhD; Grazyna Majewska, RN, ETN; Mary V.Cabral, MS, FNP-BC, CWOCN-AP; and Karin Holzel-Piontek, RN; The Effects of Using a Moldable Skin Barrier on Peristomal Skin Condition in Persons with an Ostomy: Results of a Prospective, Observational, Multinational Study, Ostomy Wound Management 2014;60(12):16-26.
HOW IT WORKS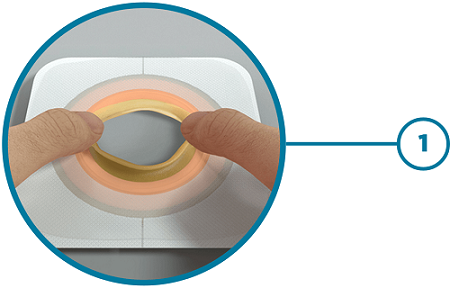 Roll Back
Just roll back the adjustable seal
with your thumbs. No scissors,
no cutting, no guesswork.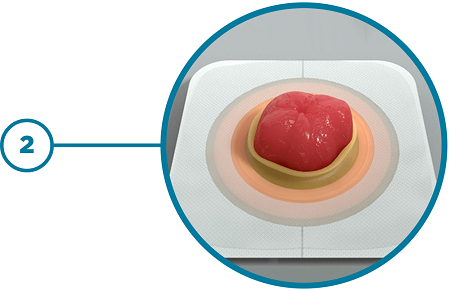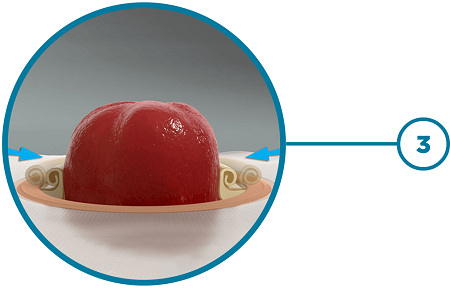 Rebounds & Returns
The moldable baseplate will gently
rebound and return to hug your
stoma securely.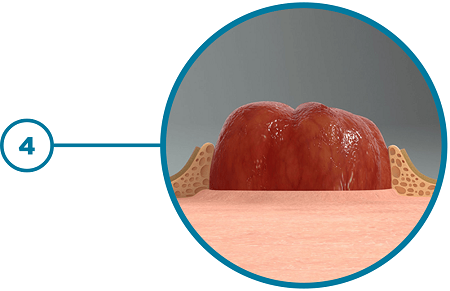 Try the ConvaTec Moldable TechnologyTM Skin Barriers today!
See what life is like when you don't have to cut anything out. To request a free sample or speak to our me+™ ostomy nurses and product specialists call 800-422-8811 today. Our team are ready with support, insights and ideas, so you can say yes to everything in life.
Ready to order? please complete the form below or call 800-308-9445.