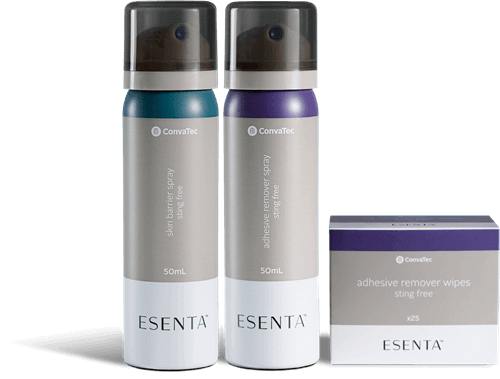 ESENTA™ Skin Care Products by Convatec
THE RESULTS YOU LOVE LOOK BETTER THAN EVER
Introducing ESENTA™:

The new brand name in ostomy and wound care.
Silicone-based skin protection and adhesive removal.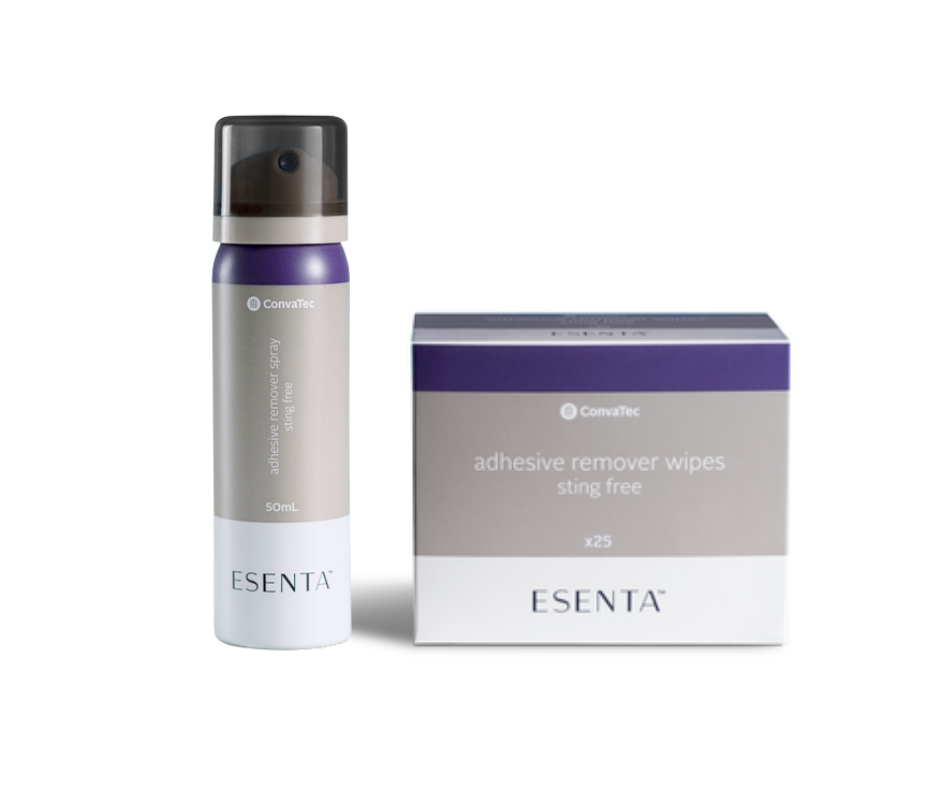 ESENTA™ STING-FREE ADHESIVE REMOVER SPRAYS AND WIPES
FOR FAST AND EASY ADHESIVE RELEASE
Reduces painful skin stripping and skin damage

Quickly removes all adhesive residue

Feels silky and smooth, no residue left behind
View Spray
View Wipes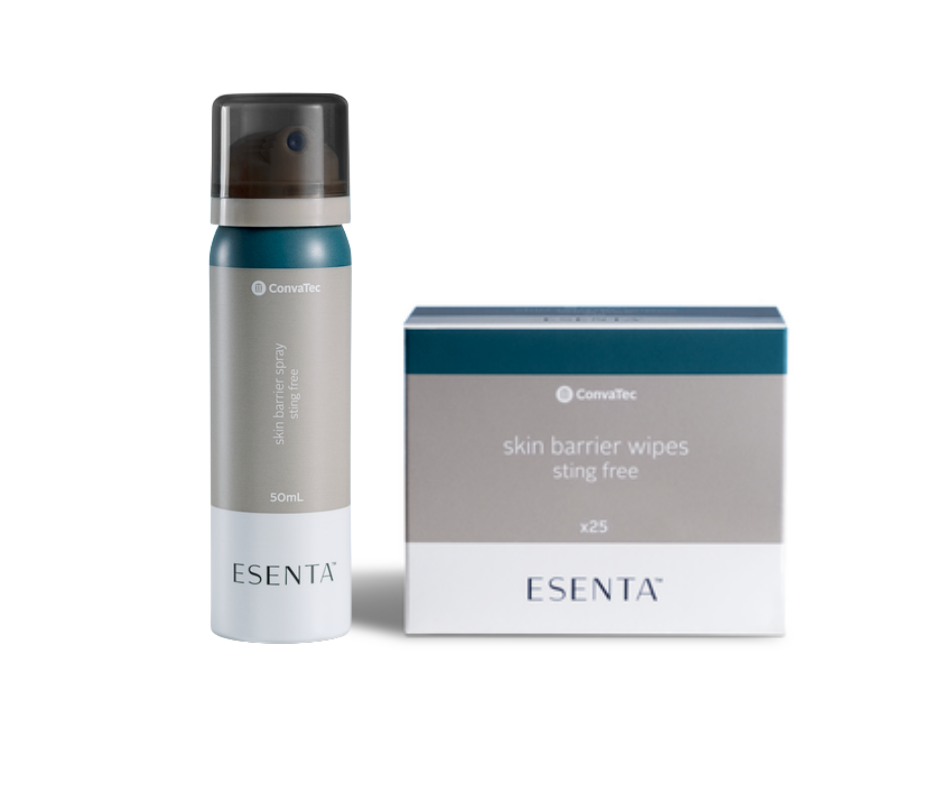 ESENTA™ STING-FREE SKIN BARRIER SPRAYS AND WIPES
FOR A BREATHABLE BARRIER ON THE SKIN
Protects skin for up to 72 hours*

Reduces the risk of skin damage and irritation

Safe and effective even with frequent use
View Spray
View Wipes
Try ESENTA™ Skin Care Products by Convatec today!
See what life is like when you don't have to cut anything out. To request a free sample or speak to Convatec's me+™ostomy nurses and product specialists call 1-800-422-8811 today. Their team is ready with support, insights and ideas, so you can say yes to everything in life.

Ready to order? please complete the form below or call 800-308-9445.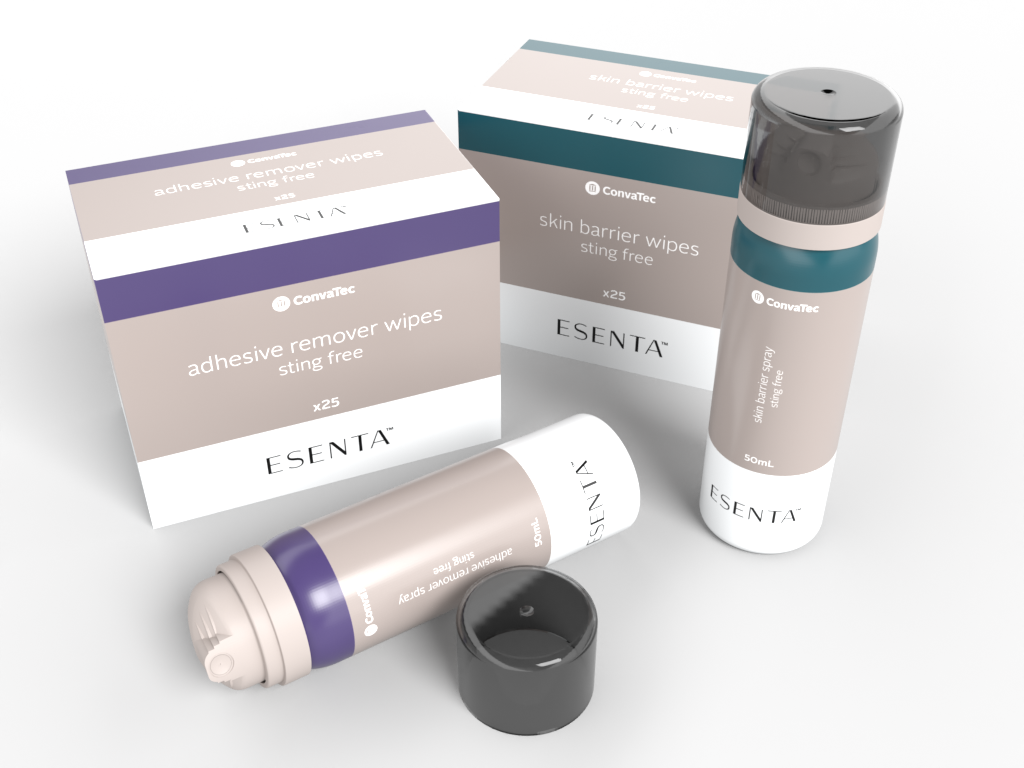 About Convatec
Convatec is a global medical products and technologies company focused on therapies for the management of chronic conditions, with leading market positions in advanced wound care, ostomy care, continence care, critical care, and infusion care. Our products provide a range of clinical and economic benefits including infection prevention, protection of at-risk skin, improved patient outcomes and reduced total cost of care.
Telehealth services available now
The Convatec me+™ Team now offers complimentary virtual telehealth services** to provide visual support and live demonstrations through our telehealth partner, Corstrata™. To learn more about me+ Virtual Support or to see if a telehealth consultation is right for you, contact the me+ team at 1-800-422-8811 or cic@convatec.com.

*Reference: Voegeli D, LBF® "No-Sting" Barrier Wipes: Skin Care Using Advanced Silicone Technology. British Journal of Nursing, 2008; Vol. 17: No. 7.

**me+™ virtual support is not intended to be a substitute for professional medical advice, diagnosis, or treatment. Always seek the advice of your physician or other qualified health provider with any questions you may have regarding a medical condition. Telehealth visits will be managed through Convatec partner, Corstrata™. Only visits scheduled through a Convatec referral are complimentary.