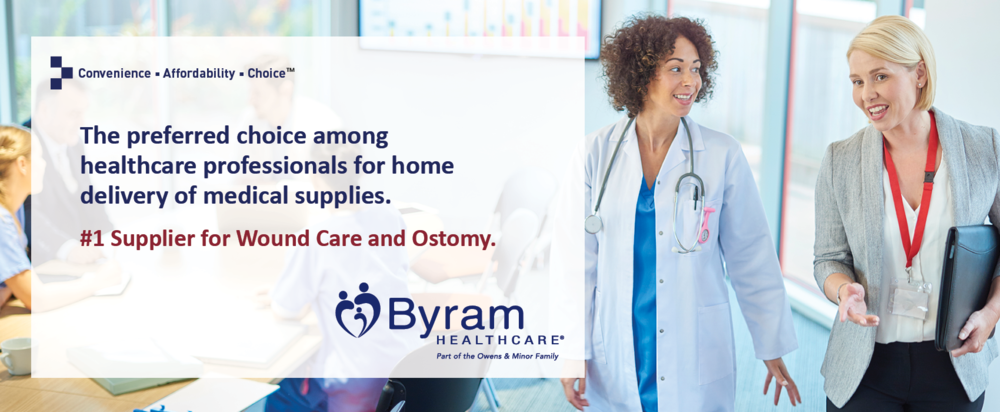 Byram Healthcare is participating at the 2021 WOCNext Conference being held June 24th through the 26th. Come visit our booth.
Come join us in our Virtual Showcase for:
Documentation Essentials in Wound Care - June 25th at 11 AM (EST)
Continuing Education Course (1 CEU)
This course reviews the basics of wound documentation In order to complete it properly and effectively. Presented by: Carol Jones, CWOCN
"Perfect Match" - Review Our Ostomy Digital Catalog June 25th at 2 PM (EST)
We will show you how you can easily and automatically "Perfectly Match" an Ostomy Pouch to a Barrier and share other useful tools.
Presented by: Andrew Dahl, Ostomy Program Manager
Seating is limited for both programs.