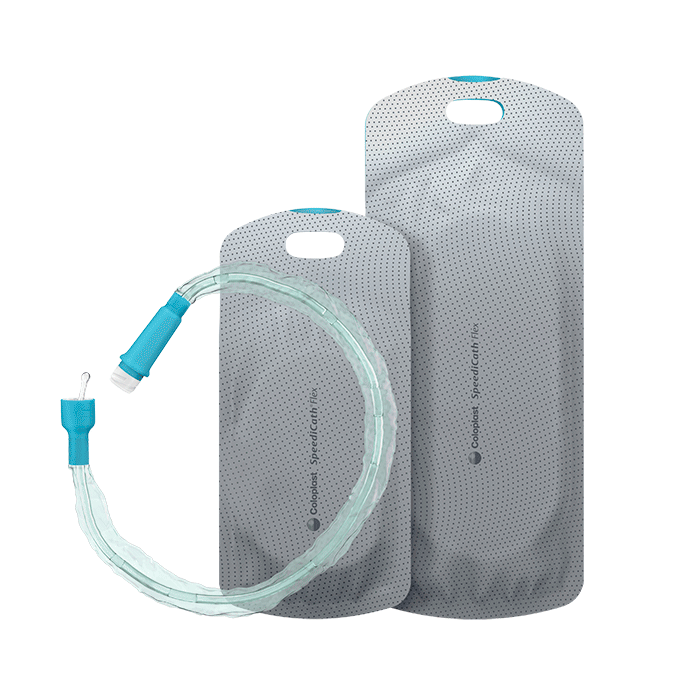 SpeediCath® Flex Coudé Pro
Coloplast's soft catheter for men. Designed for smooth, hygienic insertion and practical disposal, it has a number of features that help make every step of catheterization easy.
GET STARTED
The truth is - this is not your average Coudé
SpeediCath® Flex Coudé Pro is the only dry-sleeve catheter with a flexible curved tip and a soft bead to help center the catheter in the urethra for an easier, smoother, insertion. The dry-sleeve provides a no-touch, no mess insertion experience. What's even better … the non-medical packaging allows it to be carried anywhere in a discreet manner!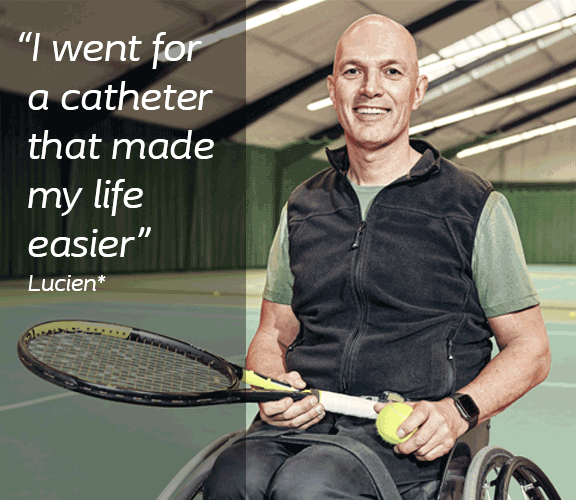 The details make it easy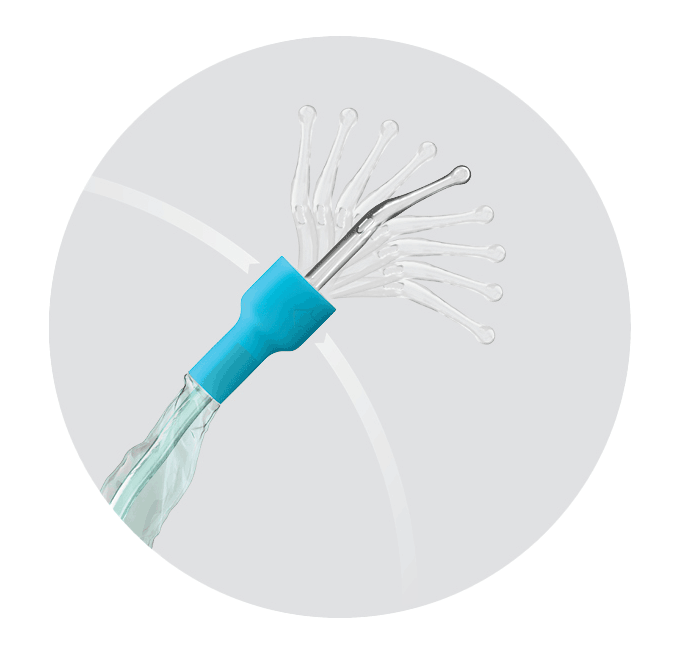 Flexible
The curved, flexible tip and flexible catheter enables easy guidance through the curves and bends of the urethra.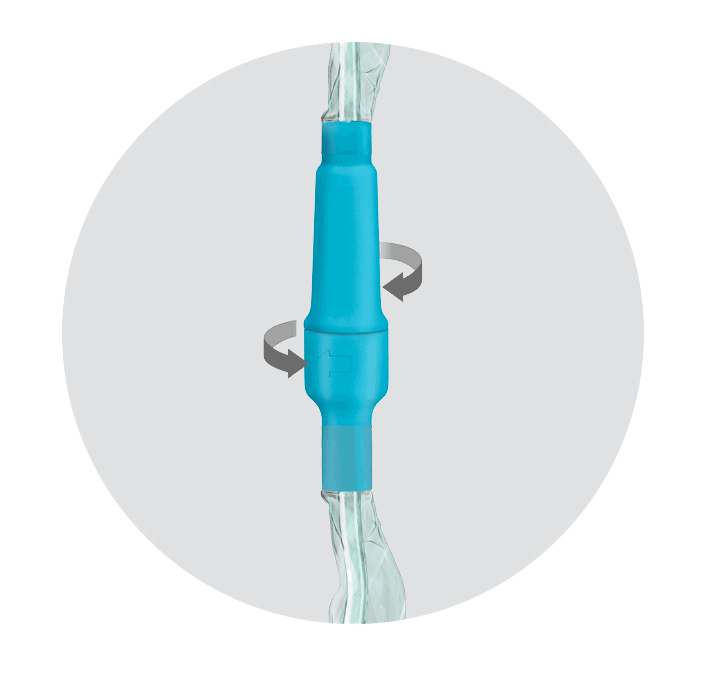 Discreet
Reclosable, subtle packaging for practical, discreet storage and disposal.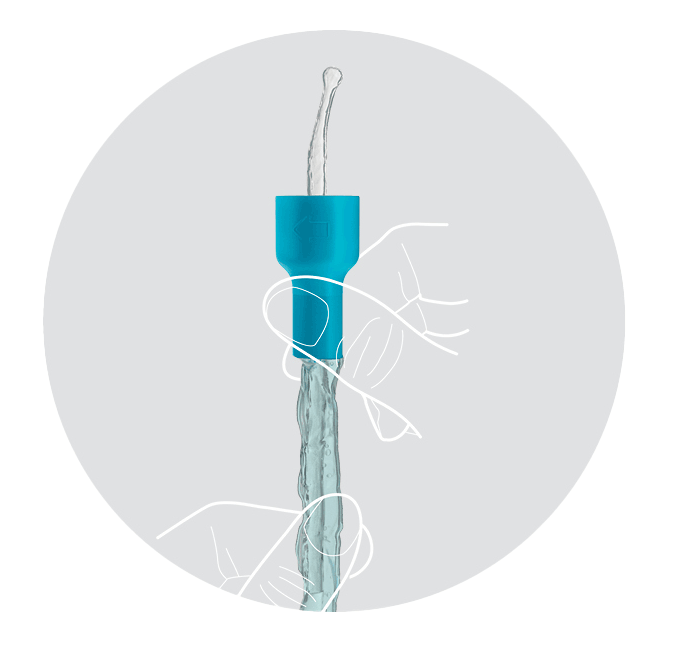 Hygienic
The soft-squeeze grip and dry-sleeve make insertion easy without having to touch the catheter itself.
Reliably smooth and gentle
On average, adults use catheters 5 times a day.1 That is why all SpeediCath® catheters feature our Triple Action Coating Technology, which:
Reduces friction to protect the urethra and reduce the risk of UTIs2

Just right stiffness helps support easy, touch-free insertion

Ensures the catheter is always ready to use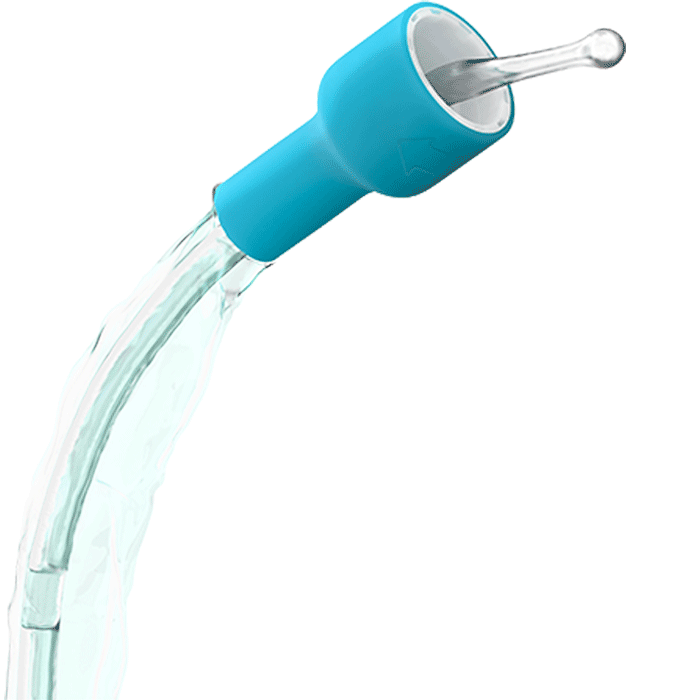 Learn more about the benefits of SpeediCath® Flex Coudé Pro & Triple Action Coating Technology
SpeediCath® Flex Coudé Pro
Triple Action Coating Technology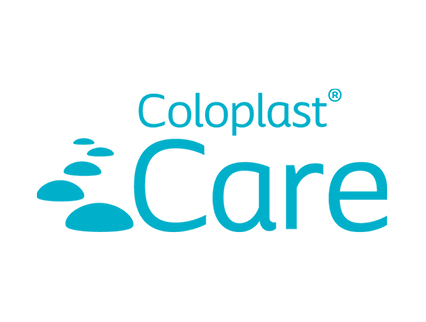 Connect to Confidence with Coloplast® Care.
Having to use intermittent catheters can be challenging, and it's natural to have questions. That's why Coloplast designed Coloplast® Care — a program to help you prepare for situations you may encounter or answer product and lifestyle questions you may have. This includes personalized product and lifestyle support from a team of Coloplast Care Advisors who get to know you and help you through everyday challenges.
LEARN MORE
Coloplast and SpeediCath are registered trademarks of Coloplast A/S.
1. Calculation based on EAUN Guidelines, recommending an adult patient should catheterize 4 – 6 times a day. If an adult catheterizes 5 times a day for 365 days, it will add up to approximately 1,825 catheterizations a year.
2. Compared to uncoated catheters.
Prior to use, refer to product labeling for complete instructions for use, contraindications, warnings and precautions.
SpeediCath® Flex Coudé Pro is indicated for use by patients with urine retention and patients with a post void residual volume (PVR) due to neurogenic and non-neurogenic voiding dysfunction. The catheter is inserted into the urethra to reach the bladder allowing urine to drain. The product is for male patients only. SpeediCath catheters are available by prescription only. Patients performing self-catheterization should follow the advice of, and direct questions about use of the product to, their medical professional. Before using the device, carefully read the product labels and information accompanying the device including the instructions for use which contain additional safety information. The SpeediCath product is for single-use only; discard it after use. If you experience symptoms of a urinary tract infection or are unable to pass the catheter into the bladder, contact your healthcare professional. The risk information provided here is not comprehensive. To learn more, talk to your healthcare provider. For further information, call Coloplast Corp. at 1-866-226-6362 and/or consult the company website at www.coloplast.us.
Information from Coloplast® Care is for educational purposes only. It is not intended to substitute for professional medical advice and should not be interpreted to contain treatment recommendations. You should rely on the healthcare professional who knows your individual history for personal medical advice and diagnosis.
*Lucien received compensation from Coloplast to provide this information. Each person's situation is unique, so your experience may not be the same. Talk to your healthcare professional about which product might be right for you.