Scratching the Surface: The truth about skin itching around the stoma.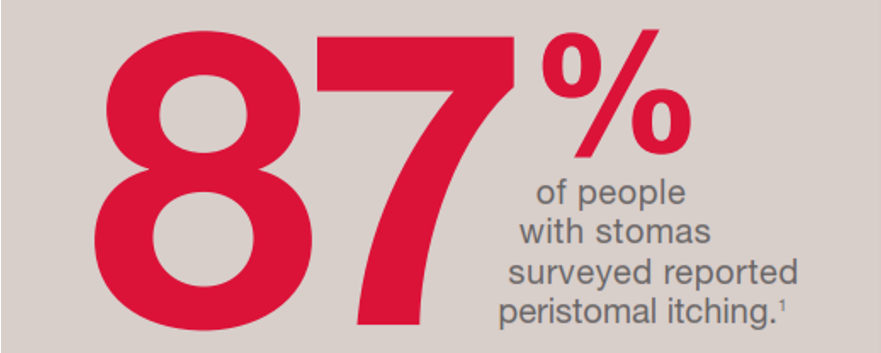 Itchy skin around the stoma can be common.
You may have experienced the urge to scratch and that can be annoying or even become a major distraction. But, just how much does itching impact those living with a stoma? As champions for skin health, we decided to look a little closer. Here's what we learned.
Patients and clinicians agree.
An overwhelming majority of patients surveyed indicate they experience itching around the stoma. And more than 9 in 10 ostomy care nurses have had patients report itching.1 There's little question that itching around the stoma is a very real problem.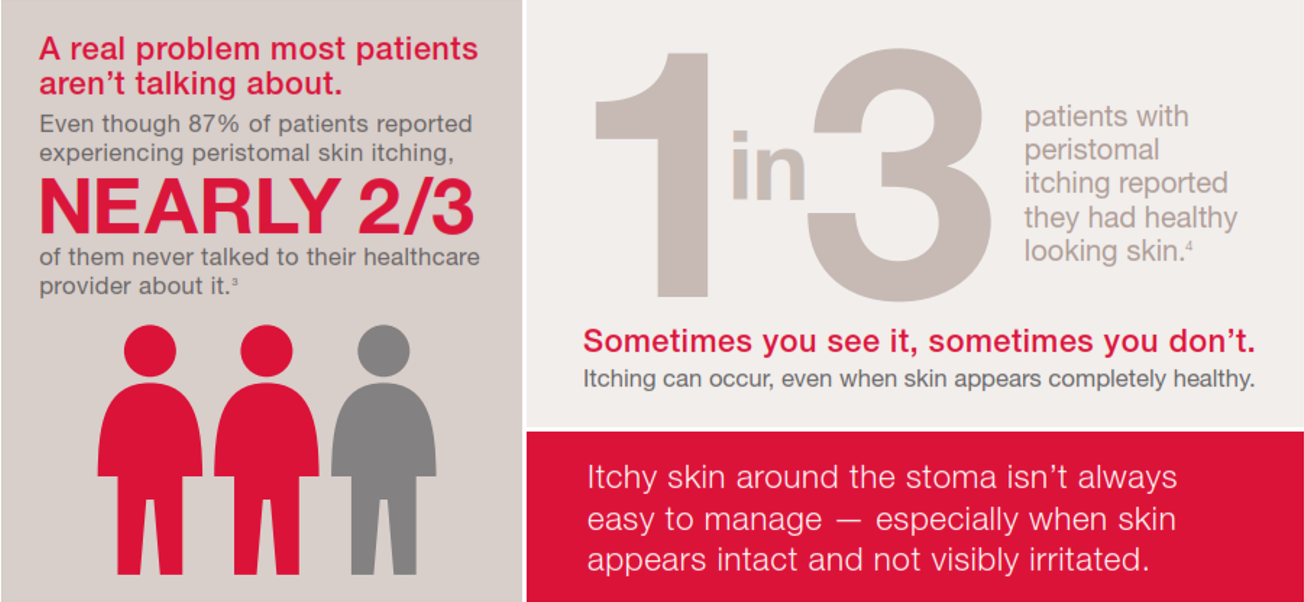 Itching and the ceramide connection.
The CeraPlus™ skin barrier with Remois technology* is infused with ceramide. Ceramide is the skin's naturally occurring protection against dryness and helps protect its natural moisture barrier1
Ceramide is primarily found in the outermost layer of skin, the stratum corneum
Ceramide consists of waxy lipid molecules, which link the cells of the skin together to form a waterproof, protective barrier
Ceramides help prevent water loss that can lead to skin damage, dryness and itching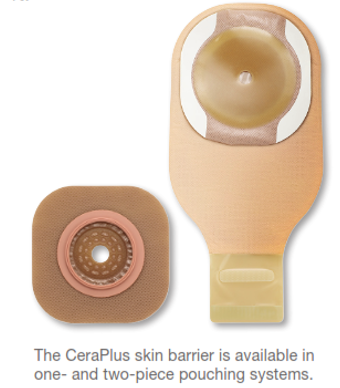 Try the CeraPlus skin barrier today!
To request a sample

or speak to a dedicated team focused on free personalized support for product information or educational resources

call Hollister Secure Start Services at888-808-7456

To order

complete the form below or call 800-308-9445
About Hollister Incorporated
Hollister Incorporated is an independent company that develops, manufactures, and markets healthcare products worldwide. The company develops, and manufactures products for ostomy care, continence care, and critical care, and also develops educational support materials for patients and healthcare professionals. Hollister Incorporated has been serving healthcare professionals and consumers for nearly 100 years and is committed to making life more rewarding and dignified for the people who use its products and services. Headquartered in Libertyville, Illinois, Hollister has manufacturing and distribution centers on three continents and sells in more than 90 countries around the world. www.Hollister.com

*Remois is a technology of Alcare Co., Ltd.
The information provided herein is not medical advice and is not intended to substitute for the advice of your personal physician or other healthcare provider. This information should not be used to seek help in a medical emergency. If you experience a medical emergency, seek medical treatment in person immediately.
Coderch L, Lopez O, del la Maza A, Parra J. Ceramides and Skin Function, Am J Clin Dermatol 2003; 4 (2).