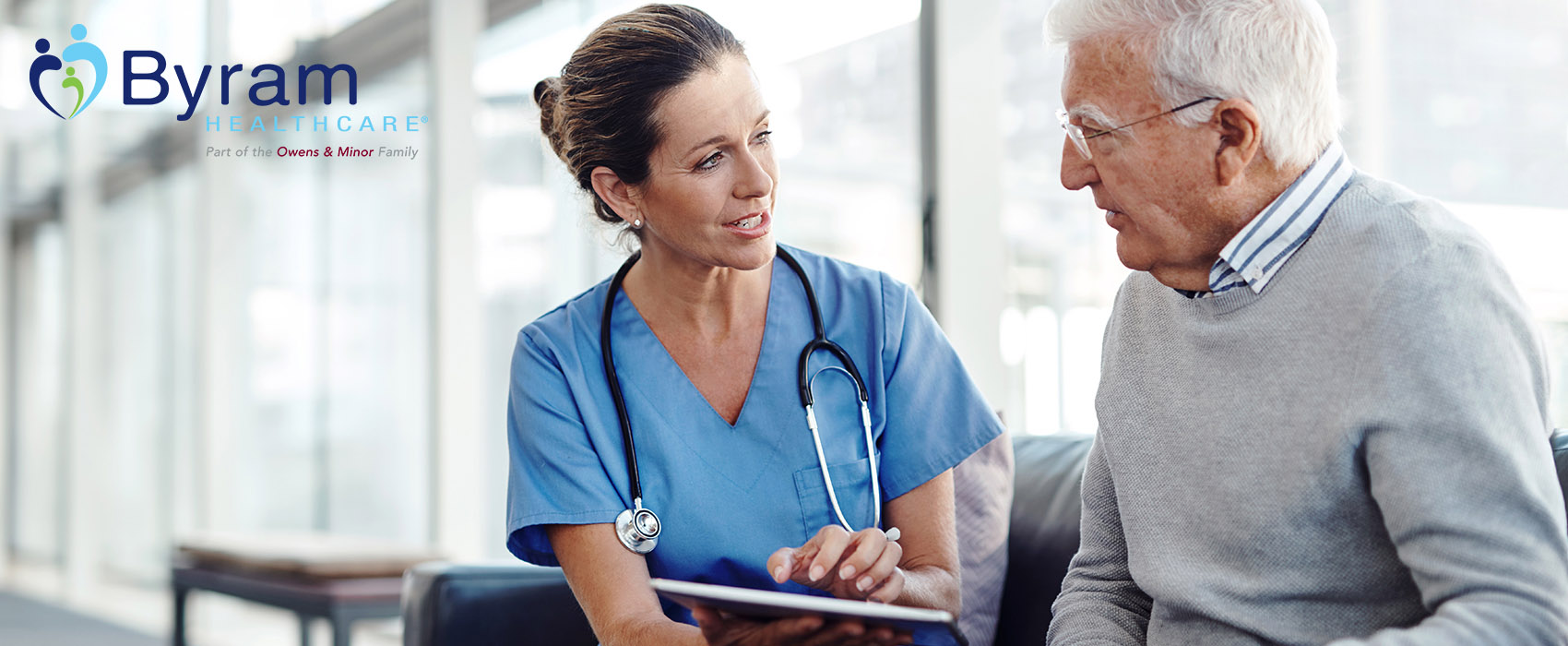 Convenience, Affordability, Choice™
Byram healthcare is a leading provider of intermittent catheters for people at home. Continuity at home is important for your intermittent catheter patients. That's why at Byram we empower you to treat your patients as you feel medically appropriate and we will dispense as written.
When you refer a patient to Byram, they benefit from a better financial experience. We are an in-network provider with over 80% of the US covered lives which means lower co-pays & deductibles for your patients.