February 07,2023 |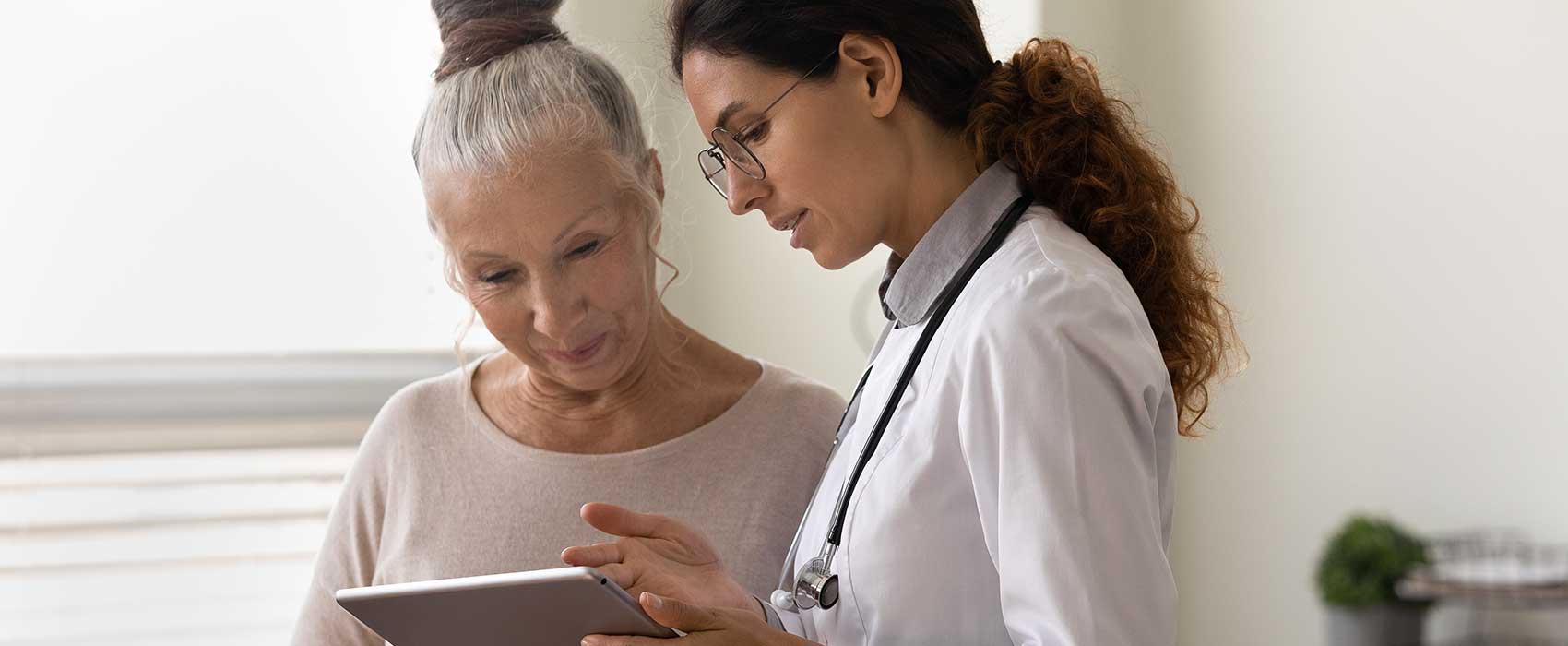 As with any health insurance plan, there are specific guidelines that need to be met in order for your medical supplies to be covered under Medicare. This includes everything from wound care equipment to catheter coverage and more. These guidelines are put in place to help protect all of the parties involved, but oftentimes this means undertaking the proper process for paperwork and documentation. Although this can be tedious, it's an important step for getting your catheter supplies fully covered under Medicare. To help you better understand this process and how to navigate it, consider the following guidelines for Medicare catheter coverage.
Important Information Regarding Medicare
Medicare is a federal health insurance program in the U.S. that provides coverage for eligible individuals who are 65 years of age or older, as well as certain younger people with disabilities and those with end-stage renal disease. There are four basic parts to Medicare:
Medicare Part A

— this facet of Medicare is considered to be hospital insurance. It covers things like inpatient care in hospitals, nursing facilities, hospice care, and home care (for eligible individuals).
Medicare Part B

— this part of Medicare is considered to be the medical insurance side. It covers outpatient care, doctor's visits, preventative services, and certain durable medical equipment

.
Medicare Part C

— this is also commonly referred to as Medicare Advantage. It's considered a supplemental health insurance plan that's offered by private insurance companies. Medicare Advantage plans tend to cover additional services, such as fitness programs, dental, vision, hearing, and more.
Medicare Part D

— this is Medicare's prescription drug coverage. It's an additional coverage plan that requires enrollment in either Medicare Part A and/or Medicare Part B.
Medicare is funded by a combination of payroll taxes, premiums, and general government revenue. Eligibility for Medicare is based on age, disability, or certain medical conditions, and individuals must meet specific requirements to enroll. While Medicare provides a lot of coverage, it doesn't always cover everything. There are still out-of-pocket costs for things like deductibles, copayments, and coinsurance, and some services are not covered at all. For these reasons, many people opt to supplement their Medicare coverage with additional private insurance or enroll in Medicare Advantage plans.
Understanding the Medicare Guidelines for Catheter Coverage
As long as you meet the guidelines and have the necessary paperwork in order, Medicare does cover catheter supplies. The prerequisite for this coverage is that they need to be deemed as medically necessary by your doctor. Coverage also depends on what the treatment options are, the outlook, and the length of time treatment would take. For example, you may be eligible to receive coverage for an indwelling catheter during post-op recovery, or you may be eligible for up to 200 intermittent catheters per month to be used at home. Usually, whatever you're medically required to have on hand to treat a condition is covered. However, you will need to ensure that you provide Medicare with both the documentation proving the need and the prescription from your doctor.
Documentation Requirements for Intermittent Catheter Coverage Through Medicare
One of the most important things that you'll need for your catheter coverage through Medicare is the necessary documentation. This begins when you first see your doctor after experiencing any unusual signs or symptoms. Your doctor will perform an array of tests, screenings, and more to form a diagnosis. These conditions could be things like urinary retention, incomplete bladder emptying, urinary incontinence, or other types of urologic conditions. However, the findings of each test and your doctor's analysis needs to be thoroughly documented and then provided to Medicare for evaluation.
When undergoing your evaluations, make sure that your doctor knows that you'll need these notes for your insurance coverage as this can help ensure that they're being specific enough to result in full coverage. The documentation will need to include any details about your diagnosed condition, how catheters are important for treatment, and how long treatment is expected to take.
The Importance of Obtaining a Prescription
You will need to have a valid prescription on hand and available in order to receive catheter supplies through Medicare. This prescription will need to be specific and indicate what supplies you need, how many of each you need per month, and may also include details on the length of time (i.e., how many refills). Once the prescription runs out, you will need another one in order to continue receiving Medicare covered catheter supplies.
What is a PDF? More Information on Documentation Requirements
The key difference between Medicare and many private insurance providers is the details that are required in order to prove that a medical supply or piece of equipment is essential to your treatment. These doctor's notes are often referred to as PDF, as they require information about the permanence of the condition, a detailed diagnosis, and the frequency that you'll need to use your urology supplies (i.e., how many times you will self-catheterize per day or wee
Permanence

— your doctor will need to indicate that your condition requires the use of a catheter in order for you to maintain your quality of life. The notes should make it clear that without catheters, you will not be able to manage the disease, thus making them a chronic or permanent condition. Conditions that are long-term or indefinite, lasting at least three months, meet this criterion.

 

Diagnosis

— your diagnosis must be one of the conditions on Medicare's list of approved diagnoses for catheter use. This includes the retention of urine, urinary incontinence, urge incontinence, incomplete bladder emptying, or other specified retention of urine.

 

Frequency

— finally, the doctor's notes must also include how many times you'll need to self-catheterize throughout the day (or week) in order to treat the diagnosed condition. This needs to be consistent across all Medicare documentation.
Some doctors may also choose to add additional notes to help ensure adequate coverage. Additional details may include a patient's history with related items, previous treatments and results, prognosis, clinical courses, the nature or extent of potential functional limitations, and any other information that sheds light on the patient's needs or justification for catheter use. If a patient cannot use a straight tip catheter, coudé catheters may be covered as long as the reason for this is documented. This means that your doctor will need to describe why you're unable to use a straight tip catheter in the PDF.
Closed System Catheter Coverage Under Medicare
Some individuals may also be able to receive coverage for closed system catheters, which tend to be considered more advanced than traditional systems. As with the coudé catheters, the reason for needing a closed system catheter needs to be expressed directly in writing. Some things that could warrant this extended coverage includes urinary tract infections (UTIs) caused by clean intermittent self-catheterization. However, you must have experienced two UTIs within a twelve-month period in order to qualify for this coverage and concurrent symptoms must be present. Concurrent symptoms include things like:
Change in bathroom habits (urgency or frequency)

Incontinence

Increase in white blood cells

Fever greater than 100.4

Sweating

Increased blood pressure

Prostatitis

Epididymitis

Muscle spams

Documented pyuria
Advanced catheter products may also be provided to individuals who reside in nursing home facilities, use immunosuppressant drugs, are undergoing chemotherapy, have HIV or AIDS, are in an immunosuppressed state, or have a spinal cord injury. Your doctor will be able to help you find the best option for you regarding your specific condition and treatment needs.
To help ensure that you have everything you need, Byram Healthcare carries a wide range of urologic products and catheter supplies. As one of the leading medical supply companies in the country, we work with Medicare, Medicaid, and most private insurances to help you get the most out of your healthcare plan. Byram provides a better patient financial experience because we're in-network with over 260 million covered lives. This translates to lower copays and deductibles. Learn more about our mission or browse our urology product catalog today.
Byram Healthcare is a member of the National Association for Continence's Trusted Partners Program, whose mission is to provide quality continence care through education, collaboration and advocacy. We continue to build partnerships in the clinical community to ensure we focus on what's best for the patient.