April 02,2020 |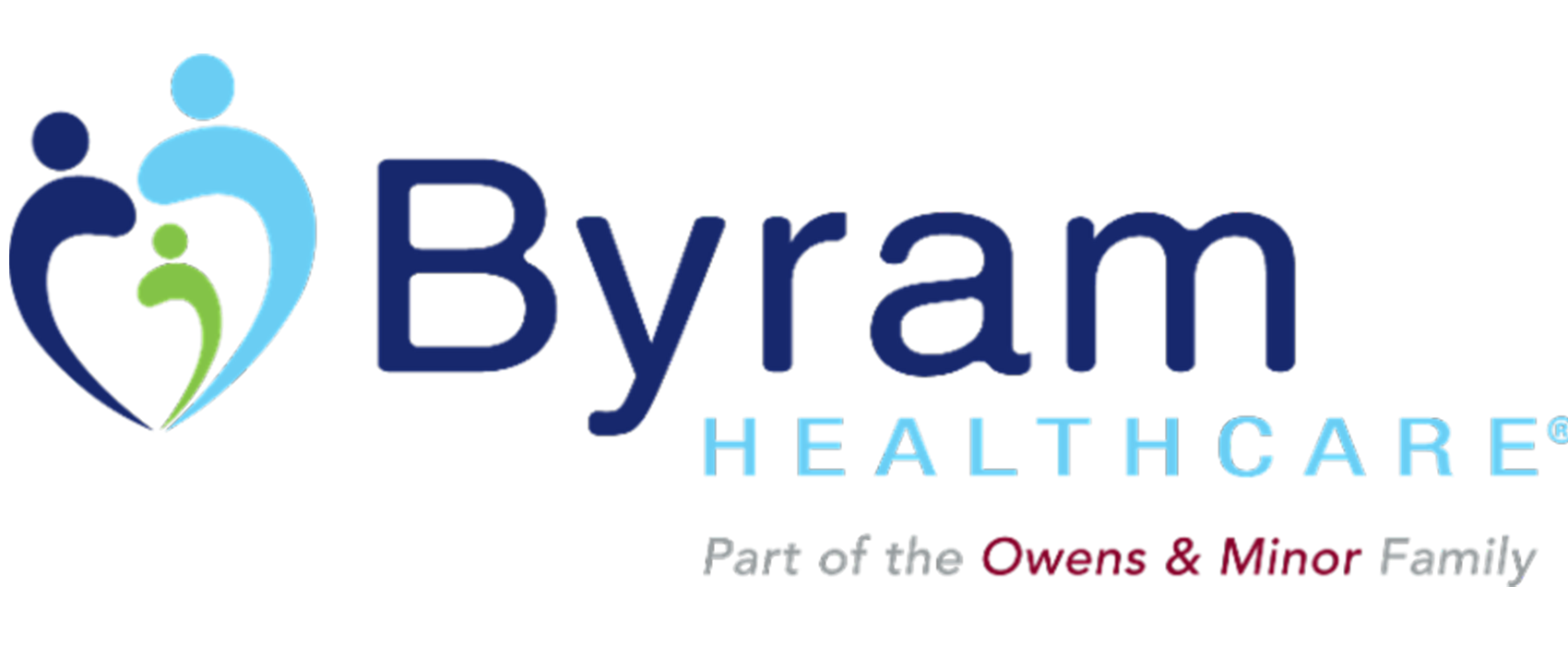 During pregnancy, there's a lot of excitement in the air, but there's also a bit of anxiety. New moms read thousands of forums about rare, potentially life-threatening things that can happen both during pregnancy or post-delivery. However, one thing that often goes without thought is gestational diabetes. Gestational diabetes is high blood glucose (sugar) that develops during pregnancy.2 While this usually goes away after birth, it has long lasting implications on both mom and baby. In this article, we'll cover what you need to know about gestational diabetes and how to ensure you're set up for success in keeping mom and baby healthy after gestational diabetes.
What is Gestational Diabetes?
As we mentioned, gestational diabetes is when you experience higher than normal blood glucose levels during your pregnancy. This develops at some point, usually during the second or third trimester, and is a condition that was not present before conception. While the causes of gestational diabetes aren't completely known, it does happen fairly often. About 10% of pregnancies in the U.S. are affected by gestational diabetes every year.3
What doctors do know is that sometimes, the hormones that develop to aid in a healthy pregnancy can block the insulin in a mother's body, thus creating insulin resistance.3 Insulin resistance leads to difficultly producing and absorbing insulin, which can cause serious problems. The problem is, gestational diabetes often goes unnoticed, as it's asymptomatic in many women.
Risk Factors for Gestational Diabetes
To better prepare yourself for a healthy pregnancy, make sure that you know the risk factors for gestational diabetes so you and your doctor can watch out for any warning signs. Some of the risk factors include:
Being overweight with a BMI of 30 or above2
Having gestational diabetes during a previous pregnancy
Delivering a child that's 10lbs or more2
If you're African American, American Indian, Asian American, Hispanic, Latina, or Pacific Islander4
If you have a parent or sibling with diabetes2
If you've had a stillbirth4
If you're older than 254
How to Tell if You Have Gestational Diabetes
While many women who experience gestational diabetes are asymptomatic, some people do experience symptoms. If you start noticing any of the following signs or symptoms of gestational diabetes, don't hesitate to contact your doctor. Yes, many of these symptoms are very general, but if they're persistent it could indicate a problem. Plus, it's always better to be safe than sorry, especially during pregnancy. Some of the symptoms of gestational diabetes include:2
Increased thirst
Dry mouth
Fatigue or tiredness
An increased need to urinate
These are symptoms of hyperglycemia (high blood sugar); they're indications that your body is not stabilizing your blood glucose levels. Go to your doctor to get screened for gestational diabetes to be sure.
Gestational Diabetes Screening
If you have any of the above risk factors, get screened for gestational diabetes throughout your pregnancy. This is the only way to ensure a proper diagnosis, which leads to a healthy development and safe pregnancy. Gestational diabetes screening is usually done regularly at your first antenatal appointment—around 8-12 weeks pregnant—if you have any risk factors.2 If you don't, but develop symptoms later one, gestational diabetes screening will be done then.
The screening is called an oral glucose tolerance test (OGTT) and it takes roughly 2 hours.2 During this time, blood will be drawn for a panel so you need to make sure you haven't had food or water for 8-10 hours beforehand.2 Talk to your doctor to make sure that you're prepared for your gestational diabetes screening and if you have any questions.
The Impact of Gestational Diabetes on Pregnancy
If left untreated, gestational diabetes will cause problems in otherwise healthy pregnancies. Your baby might grow larger than average, which leads to difficulty during labor and delivery.2 You might also suffer from preeclampsia, polyhydramnios, premature birth, and in rare cases, stillbirth. To make sure that you avoid any of these complications or serious outcomes, talk to your doctor about treatment options for gestational diabetes.
Treatment for Gestational Diabetes
Gestational diabetes is treatable, but you need to make sure that you treat it as soon as possible to avoid any complications. The main treatment plans for gestational diabetes include eating healthy meals that will stabilize and normalize blood glucose levels and getting enough physical activity. Your doctor will likely have you test your blood glucose levels daily to ensure that you're staying on track with your target values. Talk to your doctor to develop a gestational diabetes treatment plan that will be best for you.
Gestational Diabetes After Pregnancy
If you've been diagnosed with gestational diabetes, it's important to be aware of what will happen once you give birth. Since gestational diabetes can have an impact on your baby's blood glucose levels, there's a chance he or she could be born with low glucose levels.1 If you are aware of your gestational diabetes, your birthing team will be ready to take action as soon as you deliver to ensure that your baby stays healthy. After dealing with any emergency problems, you'll want to feed your baby within the first 30 minutes after birth and then every two to three hours until blood glucose levels stabilize.1
During this time, your doctor will need to check your baby's blood glucose levels through a blood test. As a new mom, this is going to be difficult to endure, but it's essential in keeping both mom and baby healthy after gestational diabetes.
If your baby's blood glucose levels are normal, you can continue with normal after-birth care. However, regular checkups need to be kept to ensure that things are going as planned. Don't worry though, the hospital won't discharge you if your baby seems at-risk for fluctuating glucose levels.
The hard part is going to be making sure that you stay healthy after gestational diabetes. Since gestational diabetes leads to a higher risk of developing type 2 diabetes, and gestational diabetes with future pregnancies, you'll need to make some lifestyle changes to ensure that you're lowering your risk factors for the future and stay in communication with your doctor.
Communicate with Doctors
Make sure that you communicate with your physician and your baby's pediatrician about your gestational diabetes. This will allow you to pay special attention for signs that could indicate future trouble. Since gestational diabetes can increase the chances of you or your baby developing type 2 diabetes later in life, it's important that your doctor keeps an eye out for any indicators or warning signs.
While your blood glucose levels will be tested about 6-13 weeks post delivery1, getting a clear sign doesn't mean that it will always be that way. To make sure that you stay healthy after gestational diabetes, talk to your doctor about some lifestyle changes and your specific risk factors.  
Maintain Healthy Habits
Developing healthy habits is a great way to significantly reduce your chances of developing type 2 diabetes. Make a conscious choice about the foods that you eat and exercise regularly. When you maintain a balanced diet, you'll stabilize your blood glucose levels, keep your body healthy, and drastically reduce the chances of developing type 2 diabetes. Similarly, a good exercise regimen will help you stay on top of future diabetic occurrences. Keeping mom and baby healthy after diabetes means that you'll find more success when healthy habits are practiced as a family, so find a way to make them a sustainable lifestyle change. 
Conclusion
Diabetes, whether it's type 1, type 2, or gestational diabetes means that you'll need to consistently monitor your blood glucose levels to stay healthy. Living an active lifestyle and eating nutritionally dense foods will make things easier, but you'll need to keep an eye on your body to avoid any complications. If you have any questions or plan to make major changes to your current habits, especially during pregnancy, always talk to your doctor before doing so. If you need any blood glucose meters or continuous glucose monitoring devices, Byram Healthcare has you covered. We're proud to provide you with the latest technology in diabetes management, including continuous glucose monitoring. We'll work with your insurance provider and doctor to ensure you're supported from start to finish, maximizing your coverage while minimizing out-of-pocket expenses. For more information and added support on diabetes management, sign up for Byram Healthcare's Caring Touch At Home™ Program. We focus on providing exceptional customer service and top-of-the-line brand name products while lowering your overhead costs. The Caring Touch At Home™ Program combines convenience, affordability, and choice to deliver extensive service and support to everyone living with diabetes. 
For added support, don't hesitate to get in touch with Byram's Diabetes Center of Excellence—a one source, total solution for diabetes care. Our Center of Excellence combines high quality products with clinical and educational research to help you better manage your condition, support all of your needs, and live a long, healthy life.
Sources:
1https://www.tommys.org/pregnancy-information/pregnancy-complications/gestational-diabetes/gestational-diabetes-and-giving-birth/what-happens-after-birth-gestational-diabetes
2https://www.nhs.uk/conditions/gestational-diabetes/
3https://www.diabetes.org/diabetes/gestational-diabetes
4https://www.stanfordchildrens.org/en/topic/default?id=infant-of-diabetic-mother-90-P02354