August 18,2021 |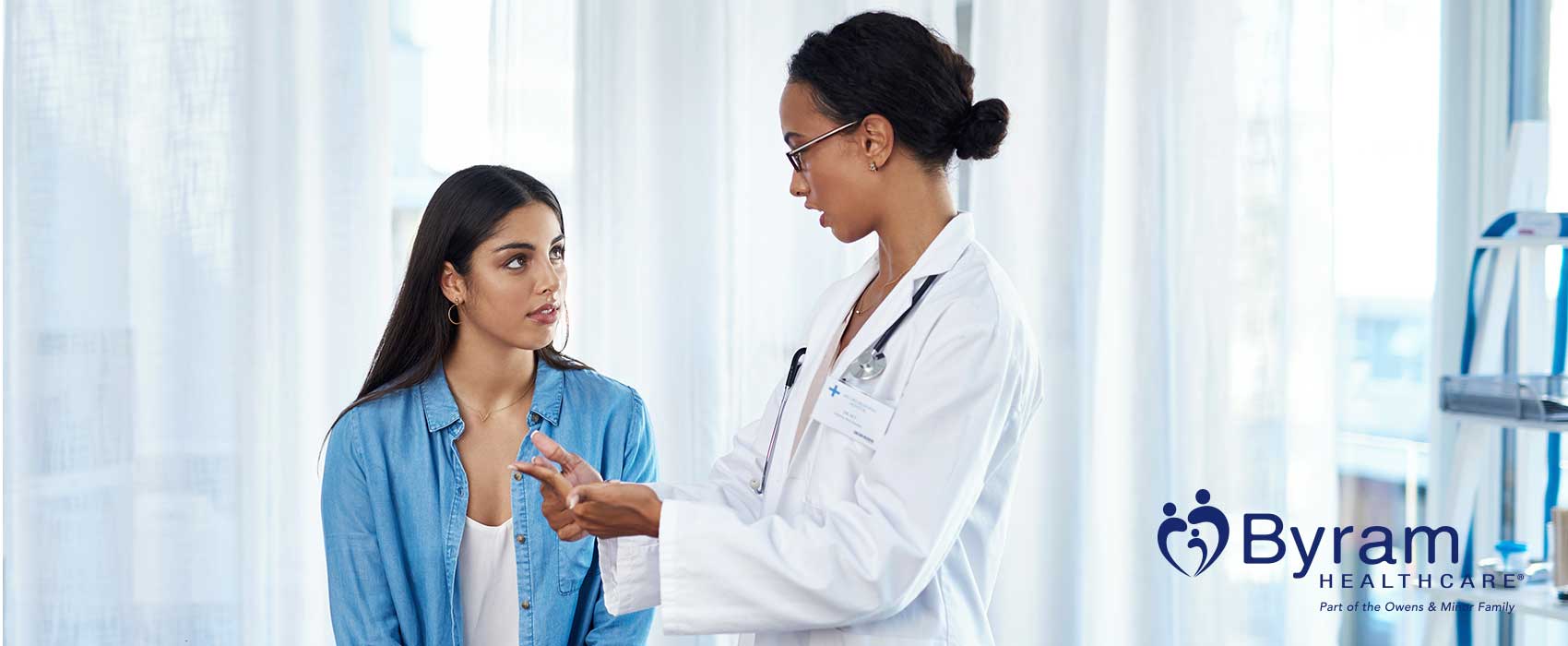 Caring for your health is an integral part of longevity. Seeing a doctor for regular checkups, or when you experience symptoms, helps to avoid the development of serious, long-term conditions. Many people see their primary care doctor yearly for a physical, their dentist twice a year for their teeth, and an optometrist for eye health. To take more comprehensive care of your body, finding a urologist is a great way to stay proactive. Urologists focus on the male reproductive organs and urinary tracts for both men and women. Urology may seem like a specialty that's reserved for people experiencing embarrassing problems, but that's far from the truth. As you get older, finding a urologist can help you address any concerns, preserve strong urological health, and maintain a healthy sex life. When making an appointment, here's how to prepare for a urology visit.
Getting Ready for Your Urologist Visit
When making a urology appointment, ask your primary care physician for a recommendation. Find someone who's in your insurance network and check their reviews on popular sites. The goal is to find someone that you're comfortable with and that you'll continue to see regularly. Seeing the same urologist time and time again will help you develop a relationship that allows you to feel comfortable being open and honest about any concerns or symptoms.
Before Your Visit
Prior to confirming your urologist appointment, make sure that you talk to your health care provider. You'll want to find a doctor who's in your network, understand any and all co-payments or deductibles, and know what's covered or not. Every insurance plan is different and it's always good to understand the details of yours prior to going into your urology visit. If everything checks out with your insurance, call the office of your preferred urologist and make your appointment.


Things to Bring
If you're seeing a new doctor, or this is your first time to a urologist, you'll need to bring a few things to get a patient profile set up. Make sure that you have a photo ID, your insurance cards, and a credit card for any office fees or deductibles. If you were referred to a urologist by your primary care doctor, or other physician, bring your referral and any supplemental paperwork that you were given. You should also bring your medication list, medical history, and a list of questions to ask.
Write a Medication List
Go through all of the prescription medications that you're currently taking and write them down. Your urologist will need to evaluate your medications to see if they could be impacting your urinary system. You should also include any over-the-counter supplements, vitamins, and herbs as sometimes these can interact with medications or cause symptoms on their own. It's better to over-share than under-share, so write down anything that you take for your health.
Gather Your Medical History
Some people don't have a very thorough medical history, others do. Regardless of what your situation is, make sure that you fully understand your medical history—including any problems or conditions present in your family. Try to gather this information prior to your appointment and be prepared to answer questions about the health of your parents and grandparents. If you don't know, and cannot access it, that's okay. Your urologist will still be able to work with you to determine a proper diagnosis.
Make a List of Questions
Before an appointment, it's normal to have a thousand questions floating through your mind. Write them down. You may think that you'll remember to ask them when you're at your appointment, but more times than not you forget and then they come flooding back to you once you're driving home. Making a list of questions will give you a stronger peace of mind during your appointment and after.
Be Prepared for Testing
You should go to your urologist appointment expecting to undergo some tests. If you're not sure how to prepare, call the office and ask. Diagnostic testing allows your urologist to create the best course of treatment for any conditions that are discovered.
What You Should Expect During a Urologist Appointment
Since you're likely going to see a urologist to address new or worsening symptoms, you should be prepared to undergo a few different tests. While urologists do tend to see males more often due to prostate checks and accompanying issues, women can and do experience urinary complications. Don't be embarrassed to talk about your symptoms openly and honestly with your urologist. As a specialist in this area, your doctor has seen it all before. To make sure you're getting the best treatment, communicate what you're experiencing so that the proper follow up tests can be performed in office. Some of the tests that you may need to undergo include the following.
Physical Exam
Every urology visit begins with a typical physical exam. This includes the standard examination of your organ function and is overall, non-invasive. Your doctor will feel your abdomen to check your organs' location, size, tenderness, and texture. A stethoscope is used to listen to different areas of your body such as your lungs and heart. You may have reflex tests, your pulse taken, your blood pressure checked, and your height and weight recorded. Your doctor may also visually examine the male reproductive system to look for any signs of growths or problems.
Urinalysis
A urinalysis is commonly performed to test your urines and make sure that there are no signs of infection, diabetes, or disease. This test requires that you provide a urine sample for examination. You may be asked to collect this sample at home in the morning to achieve the best readings. The first time you use the bathroom in the morning allows for a higher chance at catching abnormalities due to more concentrated urine. The results from a urinalysis are determined based on a visual exam, a dipstick test, and a microscopic exam.
Digital Rectal Exam
Men who are experiencing prostate issues, or are seeing your urologist for a yearly check-up, will undergo a digital rectal exam. This is a standard procedure that is recommended every year after men turn 50. If you have a history of prostate problems, your doctor will recommend beginning this process earlier. Digital rectal exams are done to check the health, size, and regularity of the prostate gland. While some men experience mild discomfort during this time, it should not hurt and only takes a minute or two. 
Pelvic Exam
For women experiencing incontinence issues, your urologist may perform a pelvic exam. This exam will be similar to a pelvic exam during a gynecologist visit, but the urologist will be trying to identify factors that could increase incontinence issues. Prior to a pelvic exam, your urologist will likely perform a cough stress test. This test involves filling the bladder with fluid and then having the patient cough while the urethra is in view to measure output and incontinence. Not all urologists use the cough stress test as results can be misleading. Talk to your urologist to learn more about their methods of diagnosing incontinence.
Urethral Discharge Test
Urethral discharge tests are performed to identify the presence of an infection in the urethra or genital tract. This test is only administered if you have symptoms that point to an infection. Your urologist will insert a cotton swab into your urethra to gather a discharge sample and then process it for diagnostics. This test is over with quickly, but many find it to be fairly uncomfortable.
Blood Work
During your urology visit, you may need to provide a blood sample for further tests. A prostate-specific antigen (PSA) test is done to check for signs of prostate cancer and a blood urea nitrogen (BUN) test is done to help measure kidney function.
After the tests have been performed, your urologist will discuss the results with you to go over their findings and possible treatment plans for any conditions found. If you're experiencing any symptoms that raise alarm or persist for more than a few days, contact your urologist to schedule an appointment. Urinary problems are common as you begin to age and there are treatments to help you avoid embarrassing or frustrating conditions. The first step to addressing these issues is seeing a urologist. To help you continue on your path to a healthier life, Byram Healthcare has a range of high-quality urology supplies that can be discreetly delivered directly to your doorstop. Visit our urology product catalog today to learn more.