November 10,2020 |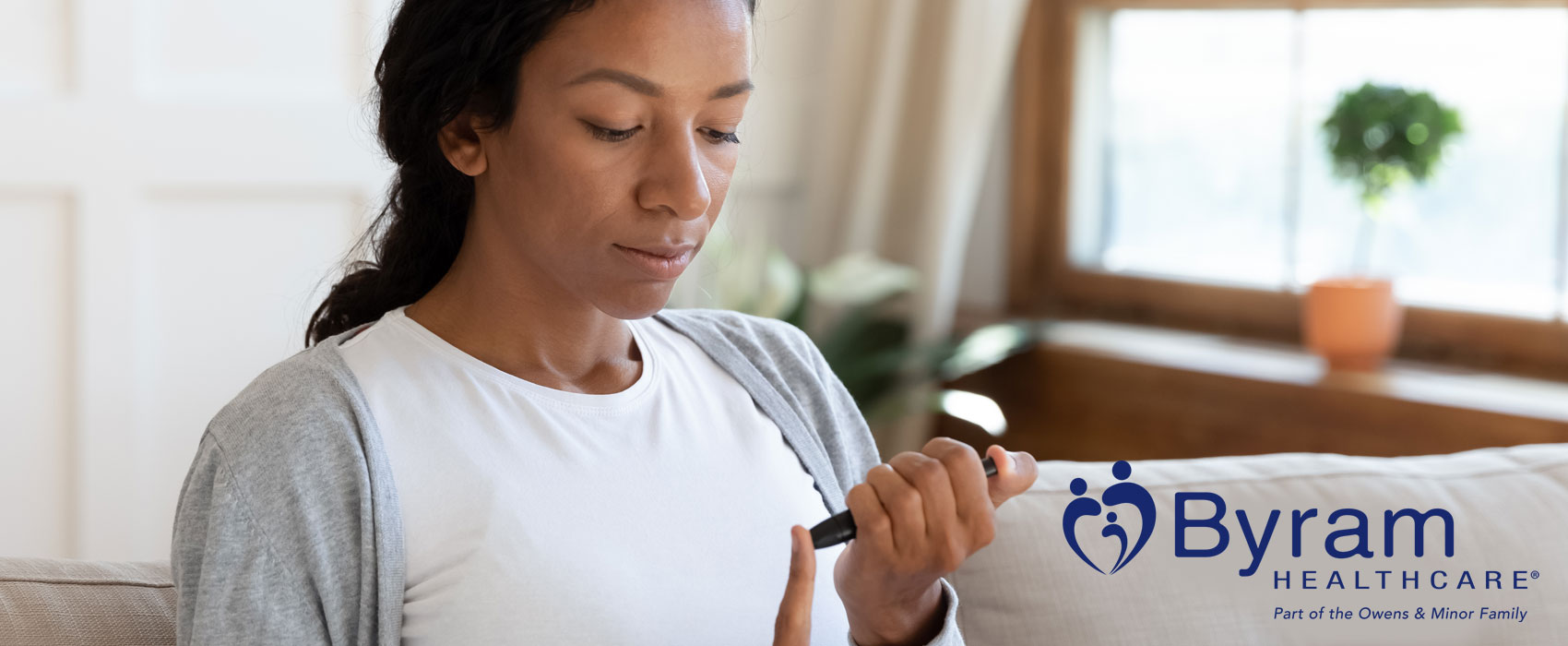 Diabetes affects over 30 million people in the United States and another 84 million adults are currently living with prediabetes. If you've never been exposed to diabetes before it's hard to understand how much it impacts a person's life. However, diabetes is a chronic disease that greatly impacts the way you live your life. You'll need to constantly monitor your blood glucose levels and administer insulin when needed to avoid going into shock and facing serious long-term complications. Unfortunately, many people still don't realize the severity of living with diabetes. You likely learned about it in school, but chances are that there was no in-depth coverage that gave you the proper understanding. To help the world become more educated in diabetes, November has been deemed Diabetes Awareness Month.
Why Diabetes Awareness Month is so Important
Diabetes Awareness Month happens every year over the month of November. In an effort to raise awareness about the high-stakes issues that are associated with diabetes, the entire world bands together to take small steps toward change. Diabetes Awareness Month was established in 1975 but was not federally recognized in the United States until the 1980s. Throughout November, diabetes organizations work together to launch different awareness efforts, initiatives, campaigns, and members of the Diabetes Community speak to the public and tell their stories about what it's like living with diabetes.
World Diabetes Day (WDD) is held November 14 in remembrance of Sir Frederick Banting—a co-discoverer of insulin along with Charles Best. WDD is one of the largest diabetes awareness campaigns in the world and reaches over 1 billion people across 160 countries.
The theme for 2020's WDD is "Nurses Make the Difference" and it will be focusing on the education and funding that are vital to supporting healthcare professionals in the fight against diabetes. WDD was created in 1991 in response to the growing concerns about the escalating health threat posed by diabetes.
The goal of World Diabetes Day is to help promote advocacy efforts and the importance of taking coordinated and concerted actions to confront diabetes as a critical global health issue. It falls within Diabetes Awareness Month and everyone is encouraged to get involved. If you've never participated in Diabetes Awareness Month or World Diabetes Day, there are plenty of things you can do to show your support and spread awareness.
Seven Ways to Spread Diabetes Awareness
If you're looking to get involved during Diabetes Awareness Month, there are a few different ways to show your support. You can participate whether you're currently living with diabetes or not. Here are some great ways to spread awareness and make a difference in the diabetes community.
Share on Social Media

One of the best ways to get involved with Diabetes Awareness Month is to spread the word about diabetes and show your support. By participating in activities to raise awareness, you'll increase educational inquiries and help banish common myths about living with diabetes. To really make a difference, share your participation in Diabetes Awareness Month on social media along with any organizational activities or educational resources you have access to.

If you or someone you love is currently living with diabetes, social media also gives you an unbeatable opportunity to connect with others affected by diabetes and create new relationships. Being a part of a supportive community can have huge results decreasing diabetes distress and improving your overall quality of life. When you're involved in a supportive community, you'll gain access to new diabetes-friendly recipes and might even find a local group to join.

You can use social media to educate people in your life about what living with diabetes is really like. There are a lot of great organizations that create and post challenges for Diabetes Awareness Month that aim to help you express your point of view and the challenges you face daily. Visit Project Blue November to learn more. 

Participate in a Diabetes Fundraiser

If you really want to get involved in Diabetes Awareness Month, find a local American Diabetes Association chapter or a JDRF chapter and join an organized walk or other fundraising event. You can help raise money to advance research towards finding a cure and bring more awareness into the community. The American Diabetes Association (ADA) hosts Step Out: Walk to Stop Diabetes events all throughout the country. It's recognized as one of the top organized diabetes fundraising events and is a great way for the whole family to get involved. You can start a team with your friends, family, or coworkers. If your company participates as a whole, it's a great way to implement a few team building exercises that can help improve overall productivity, problem-solving, and leadership skills. To help raise funds for whatever event you're participating in, consider hosting a car wash or a bake sale with diabetic-friendly recipes. If you're planning a diabetes fundraising event during COVID-19, just make sure that you adhere to all local laws and maintain safe, social distance. If a gathering is not possible, hold the event remotely.

Show Your Support

The easiest way for you to get involved in Diabetes Awareness Month is to show your support by wearing blue. The color blue is universally known to be associated with diabetes. If you want to be more specific, an open blue circle is the associated logo—as seen here. You can find or make shirts that showcase this logo or simply put on a blue shirt. Try to talk to your employer about staff wearing blue on Fridays as a sign of unity for any of your coworkers living with diabetes. Make it into a fundraiser and see if your company will donate $X for every person wearing blue on Fridays throughout the month of November.

If you have a friend or family member living with diabetes, show your support by listening to what they have to say. Ask them how they feel and how they're doing. Sometimes people really need support but are too afraid to reach out and ask for it.

Get Educated

If you don't know much about diabetes, don't worry. Unless you're living with diabetes or have a loved one who's living with diabetes, you've likely never spent time understanding the disease. However, getting educated about diabetes can help you show your support, get involved, and understand some of the best ways to keep yourself healthy and avoid developing type 2 diabetes later in life. To take things even further, consider finding out whether or not you're at risk for developing diabetes. There are plenty of online risk assessment tools that can help you better understand how your lifestyle choices are affecting your future health. If you have children, consider the type 1 diabetes risk screening.

Take Over a Bulletin Board

Talk to local businesses about adding Diabetes Awareness Month content to their bulletin boards. Many businesses have thousands of customers coming in and out every day, especially coffee shops and restaurants offering take away services. Create a beautiful flyer or brochure to add to the bulletin board so that anyone that comes in can spend a few minutes looking over it. The more that your information stands out, the more people will stop and read it. You can start with the ADA's diabetes' fact sheet and then add pictures or creative imagery. If you're working in the office, designate one of the bulletin boards to diabetes awareness during November.

Update Your Newsletter

The same approach can be used if you have an internal company newsletter or an external newsletter that goes out to current and prospective clients. Add a small snippet of information about diabetes to the end of the newsletter as a way to bring awareness to those that may have never been exposed to diabetes. You can include the ways that your organization is participating in Diabetes Awareness Month and offer suggestions for others to get involved as well.

Create a Healthier Environment
If you aren't already surrounded by a healthy environment, it's time to make a change. This could be at work, at home, or even in your social circle. By creating a healthier environment together, you'll make the process fun and be more likely to commit to it in the long run. Consider having regular group classes, going on a company walk, or even just partnering with a friend to increase your accountability. Living a healthy lifestyle is a great way to manage diabetes and prevent the onset of type 2 diabetes in the future.
Spreading awareness about diabetes can help save a life. By participating in Diabetes Awareness Month, you show your employees, friends, and family that you care and their health matters. If you're in need of extra diabetes support, you can utilize Byram Healthcare's clinical and educational resources to help you with frequently asked questions or further information on diabetes care and management. Our Diabetes Careline and Clinical Support services are available to our customers between doctor visits and are free of charge. If you need comprehensive diabetes care support, consider signing up for our Caring Touch at Home™ Program. To learn more about our diabetes product catalog or to speak with someone from our Diabetes Center of Excellence, contact us today at 1-877-90-BYRAM.