July 26,2021 |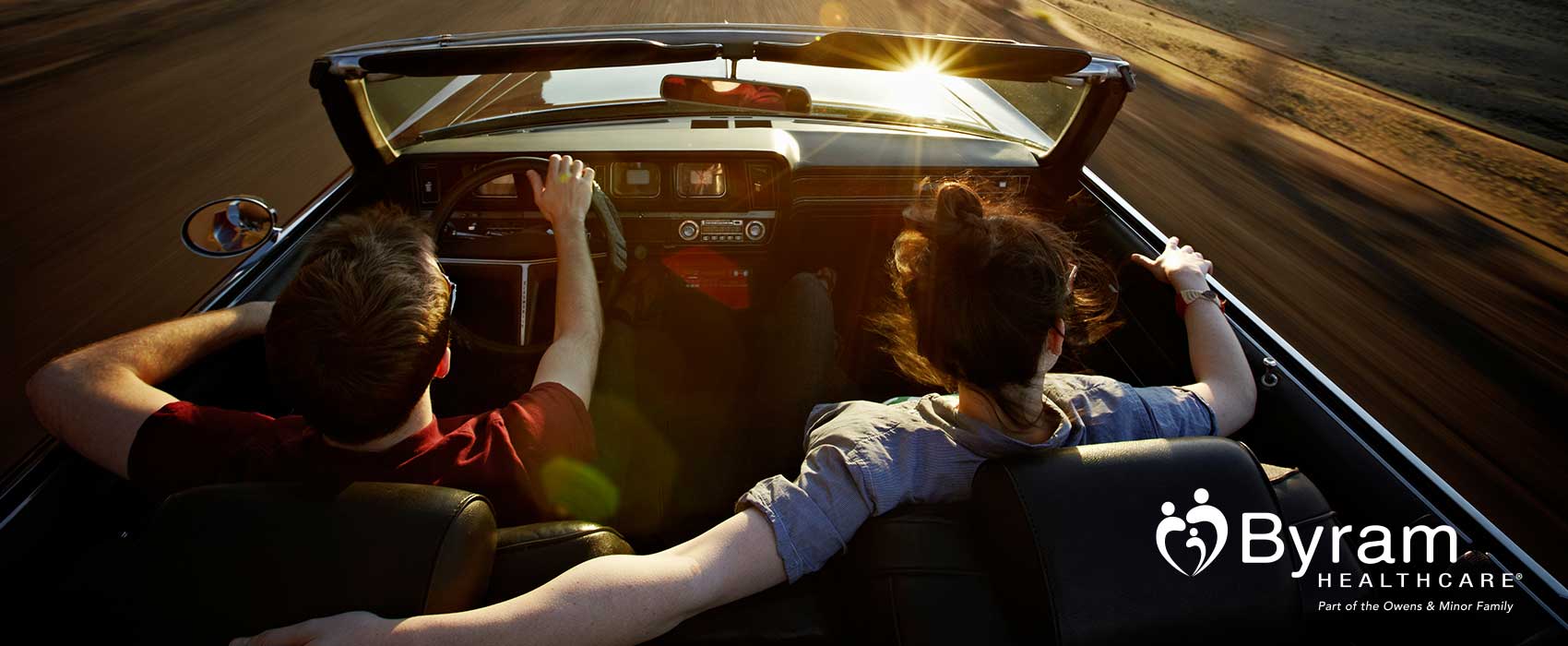 Traveling is a fun way to explore the country, or world, and spend some much-needed quality time with family or friends. While it should be a time filled with enjoyment and void of any stress, traveling with a urologic condition can present several hurdles. To make sure that you're prepared with the proper medical care on the road, here are 10 tips for seeking urgent care while traveling.
Fully Understand Your Insurance Coverage

Insurance coverage can vary drastically between providers and plans. Even if you have comprehensive coverage, traveling may affect certain copayments or deductions. Always make sure that you fully understand your insurance coverage for medical care on the road. Take some time before traveling to call your provider and get a better understanding of what's covered and what's not. This is especially important if you're traveling internationally. While many providers extend coverage benefits within the continental United States, there are very few that will provide you with the same benefits while you're abroad. Make a thorough list of questions to ask your provider beforehand and take your time getting the answers.

If you're traveling internationally and your insurance provider does not provide coverage outside of the U.S., investigate international plans. There are several options for short-term coverage that can give you the peace of mind you need while on the road. Make sure that any policy you find will cover your urologic condition and subsequent needs in case of a related emergency.

For those that will be driving across the country or to their destination, make sure that you have the proper auto insurance or roadside assistance to avoid delays and reduce out-of-pocket costs. AAA offers a range of plans, but you may need to upgrade if you're traveling in a motorhome or RV.

Create a List of Potential Providers

Wherever your destination is, take the time to create a list of potential, preferred providers before you leave. Since many providers have plans in different states, they'll allow you to see doctors or visit certain clinics without extra costs. Finding in-network doctors along your journey is a great way to relieve stress and make sure that you're prepared wherever you are. Put this information in your phone, write it on a piece of paper, or email it to yourself so it can be accessed in case of an emergency. This way, if something happens, you'll know exactly where to go without incurring larger than normal out-of-pocket expenses.

Map Out Urgent Care Centers

While you're creating your list of preferred, in-network providers, map out any urgent care centers along your route. If you're flying and staying in one location, you only need to include centers around where you'll be. If you're driving, try to create a map of urgent care locations along your route so that you always know where to go in case of an emergency. This will reduce the need to make a hasty decision that leads you somewhere off course or with poor reviews. Preparation is the key to proper medical care on the road.

Get a Checkup Before Leaving

Regardless of what urologic condition you're living with, always make sure to get a checkup before you leave. If you're worried about traveling, opt for a full physical alongside your urologic care. Talk to your urologist about your concerns, ask questions, and get recommendations on what to do in case of an emergency. This is especially important if you plan to be gone for a long period of time. If you're going to transition into a more "mobile" lifestyle, talk to your urologist about remaining your primary care doctor and determine how to best track your health throughout your travels. Getting a checkup before leaving is a good way to make sure that nothing has progressed and that you're in good health to hit the road or get on an airplane.

Talk to Friends and Family

Chances are that you have some friends or family that live in different parts of the country, so use them as a resource. Ask about where they seek medical care, what their recommendations are, and whether they take one-time patients. If you're looking for a specialist like a urologist, see if they or someone they know could make a recommendation. While urologists around the country are well versed in common urologic conditions, it always helps to know that they're trusted by someone in your network. If you're dealing with a specific urologic condition, try to narrow down the specialization so that you can see someone who has the experience you need.

Ask Your Doctor for Recommendations

If your friends and family don't have many recommendations, talk to your doctor. Urology is a specialized field, and almost all urologists have a trusted network within their niche that they could recommend. This will also give you the reassurance that you want when dealing with medical care on the road. While you may not need to use this recommendation, having it available will help you if you need to seek urgent care while traveling.

Discuss Health Concerns with Your Hotel

Many urologic conditions require several supplies for the proper care and maintenance. While we always recommend over packing your urologic supplies, especially when traveling with a condition like overactive bladder, you may need extra along the way. Discuss any health concerns with your hotel and determine whether you can use their address to have things shipped to you while away. Your concierge will also have a lot of information regarding nearby doctors or urgent care centers, which can make the process easier and faster. In some instances, hotels may even have an in-house doctor that can come to you. If you'll be staying in a hotel, call them ahead of time to discuss these details.

Switch to a Nationwide Pharmacy or Delivery Service

While many pharmacies are now considered nationwide, some people still use mom-and-pop shops. It might be difficult to switch, if only for loyalty reasons, but doing so will allow you to get your prescriptions and supplies regardless of where you go. Nationwide pharmacies are the best way to address urgent medical needs while traveling as you don't have to deal with the messy communication between your old pharmacy, a new one, and your doctor. Instead, you'll be able to fill your prescriptions online at the location closest to you. 

Consider International Hurdles

Some countries have better healthcare than the U.S., while others lack quality and pharmaceuticals. Take the time to research any international hurdles if you're heading out of the country and be prepared by bringing anything and everything you might need. Talk to your doctor about getting the appropriate number of prescriptions for the duration of your trip and always consider the safety of hospitals in the country you're visiting. If possible, find a reliable, qualified doctor in your destination country before taking off.

Create a Plan
Road trips are fun, but sometimes bathrooms can be few and far between. To avoid discomfort or any incontinence issues, plan and map out your journey. We recommend stopping at least every two to four hours to avoid incontinence problems and reduce the overall strain on your bladder. This is also a great way to get up and stretch your legs on long trips. To help avoid any urinary problems, try to limit your liquid intake during your road trip but avoid dehydration. Talk to your urologist about bladder training through timed voiding or the "freeze and squeeze." For even more preparation, strengthen your pelvic floor muscles using Kegels and other exercises. If you're nervous about traveling for long periods of time, bring incontinence protection and always have a spare outfit on hand. 
One of the best ways to seek urgent care while traveling is to be prepared for the worst. Take the time to map out different facilities and contact doctors ahead of your trp. With the proper management of your urologic conditions, you'll reduce the chances of requiring emergency medical care while on the road. However, if something happens, make sure that you seek out the appropriate care as soon as possible. To aid you on your travels and help you be prepared, Byram Healthcare offers a wide range of products for all your urology needs.