Course Description
People living with diabetes face specific chronic stressors because of their disease. This course will examine the relationship between diabetes and mental health, while examining how biochemical changes caused by their diabetes play a role, as well ways for the healthcare professional to identify early signs and symptoms of diabetes distress. Also discussed will be appropriate language clinicians can use to reduce stress in their patients when interacting with them.

All Byram courses are accredited webinars and offer 1 CEU per course for our referrals, including case managers, nurses, social workers, WOCNs, certified diabetes educators and registered dietitians.
Presenter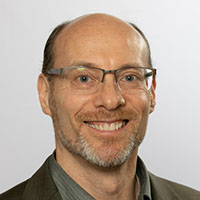 Gary Scheiner, MS, CDE
AADE 2014 CDE of the Year
BA from Washington University
MS in Exercise Physiology from Benedictine University

Regional, National and International speaker
Owner and Clinical Director of Integrated Diabetes Services
Author of six books, including Think Like a Pancreas and Practical CGM
Not able to make it? No worries! Register for the webinar and we will send you the recording and test link once it concludes, or simply log on to our online portal and earn your free CEU(s) on your own time!