Course Description
Glucose variability can predict hypoglycemia in both type 1 and type 2 diabetes, but focusing on avoiding hypoglycemia misses the importance of glucose variability and its role in postprandial glycemic management. This program will examine the role hypoglycemia plays in reducing hyperglycemic excursions, as well as pharmaceutical options for reducing postprandial hyperglycemia.

All Byram courses are accredited webinars and offer 1 CEU per course for our referrals, including case managers, nurses, social workers, WOCNs, certified diabetes educators and registered dietitians.
Presenter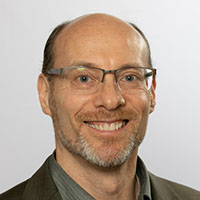 Gary Scheiner, MS, CDE
AADE 2014 CDE of the Year
BA from Washington University
MS in Exercise Physiology from Benedictine University

Regional, National and International speaker
Owner and Clinical Director of Integrated Diabetes Services
Author of six books, including Think Like a Pancreas and Practical CGM
Not able to make it? No worries! Register for the webinar and we will send you the recording and test link once it concludes, or simply log on to our online portal and earn your free CEU(s) on your own time!